A 4 Day Kruger Shalati Train Hotel Safari represents the quintessential 1920's railway safari experience. Stationed on the Selati Bridge above the Sabie River, the Kruger Shalati Train hotel offers travellers an incredibly unique experience of the Kruger National Park capturing the essence of the original train safaris that occurred in the Park way back when. Be transported back in time aboard this luxury train exploring the vast surrounding savanna and learning all about the rich history and heritage of the Kruger Selati railway.
4 Day Kruger Train Safari
---
Duration: 3 Nights & 4 Days on the Kruger Shalati Train
Price:
From R 34,850 pp sharing (min 2 pax)
Includes:
Shalati Train Accom, Breakfast & Dinner, All Kruger fees, PVT Safari Vehicle and Guide
---
Highlights :
---
Rate valid until 1 June 2021
Private transfer from JHB, Nelspruit or Skukuza Airport
Luxury Accommodation aboard the Kruger Shalati Train
Privately Guided by Andrew Wagner
Private Open Safari Vehicle
Private Full Day Safaris through Southern Kruger
Big 5 mammal species
Historical safari routes
Wide variety of Bird species
All packages can be extended
Single Supplement Available
---
---
---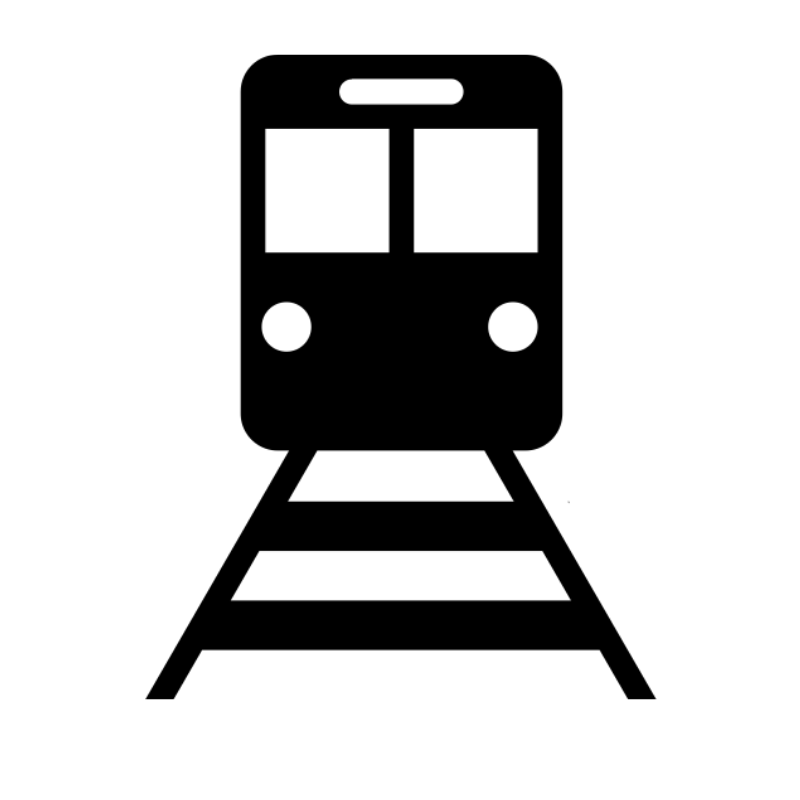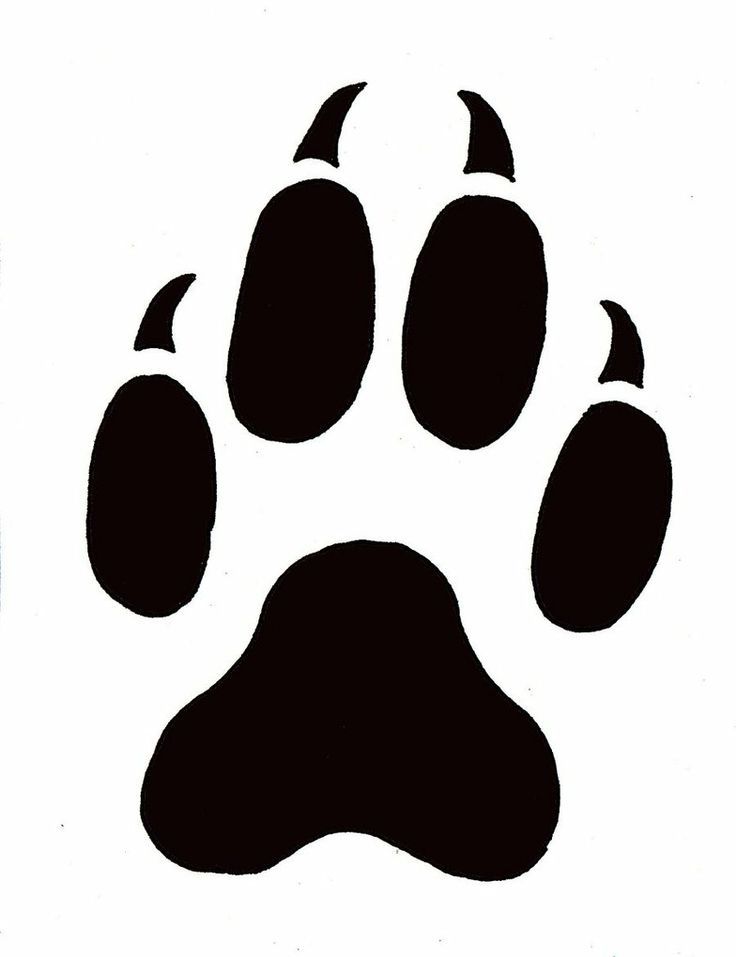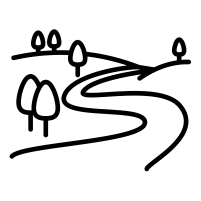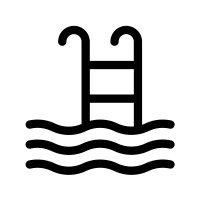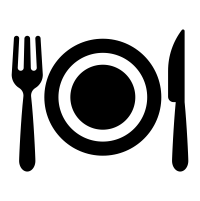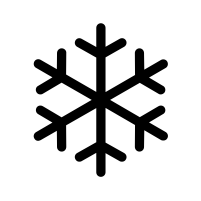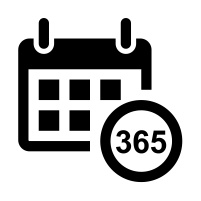 *Note - most private lodge Safaris only offer clients a 3 hour Sunrise and Sunset Safari. Our Safaria experience offer clients full day safaris through the Southern region to maximise your experience and ensure that you see and understand as much as possible of this iconic wilderness. We will expose you to as much of the Southern Kruger as possible, from the camps to looks outs, hides and outposts. We will explore over 4 different eco-systems and provide endless sightings and photographic opportunities. An area that is rich in history and heritage we will share with you this historical locations and the fascinating history that accompanies this legendary safari destination. With us you will Learn, See and Understand so much more. It is however all flexible and designed around you so let us know how you would like to create the perfect experience and Andrew will make it happen!
4 Day customisable itinerary :
Day 1 : 
You will be collected  from your hotel in Johannesburg or directly from Nelspruit MQP or Skukuza Airport.  If transferring from Johannesburg via road transfer you will be collected between 06h00am and 07h00am on the morning or according to your landing time at either of the Airport's should you choose to fly. Your drive time is estimated at 5 hours and your flight time is roughly 45min from take-0ff to landing. 

Your private Guide Andrew Wagner will meet you on your arrival at either Paul Kruger Gate or the respective Airport. You will be collected on one of our luxurious Open Air Safari Vehicles and make our way immediately into the Park and on a Afternoon Safari as we make our way to Skukuza Camp and the Selati Line for check in on the Kruger Shalati Train hotel. We will try and spend as much time exploring the surrounds until sunset and dinner. Dinner will be on the train. 
Day 2 and 3
Over the course of Day 2 and 3 you will explore the surrounding savanna on Open Safari Vehicle with Andrew who will give you and in-depth understanding of the history and heritage of Kruger and the Selti Railway line whilst searching for Big 5 and all of Kruger hidden treasures. On both days you will head out early starting with coffee whilst listening to the dawn chorus. Each day will be different so that Andrew can expose you to as much of Krugers raw beauty as possible and ending with sundowners on the train overlooking the Sabie River. 
Day 4 
On your last day you will be collect after breakfast an make your way out on a sunrise safari drive to you final point of departure. From their you will either make your way to the Airport or back to Johannesburg via road transfer. 
The Safaria Experience - Why ?
The most important aspect of any Safari is your Guide and who you travel with. With Safaria you will be Guided by one of Krugers most sought after Safari Guides - Andrew Wagner. Have lead 100 of Safaris through Kruger, his ecological understanding of the this environment and his wonder-filled storyboard and attracted famous clientele and influential leaders from all over the world to spending a day or a few days in Kruger with him. A dedicated and lifelong scholar of this natural environment as well as the early history and establishment of the Park, Andrews knowledge on the Park is fascinating and sets the Safaria experience apart. Apart from that he's just a lovely chap to spend the day with, don't just take it from us bur have a look at what his clients say. 
The Origins of the Kruger Shalati Train hotel and the Selati Railway Line
The new Kruger Park Train Hotel called the Shalati Train Hotel in Kruger Park, is without a doubt an exciting addition to the classic Kruger Park Safari experience. This new form of experiential safari in Kruger Park offers guests a truly unique safari which encompasses the rich history or the region and its unrivalled biodiversity. The Railways of Kruger are an incredibly important part of the modern era of Kruger's success. In fact some would argue that if it was for the ZAR (South African Railways) "Round in 9" route, its possible that Kruger could have taken a completely different direction. In order to understand their significance we must go back in history to realise their importance in the establishment of the Kruger National Park. 
In 1914 James Stevenson Hamilton, the first Warden of the Kruger National Park had to rejoin the British Army in France for the duration of the World War 1. During his absence from South Africa and the Sabi Game Reserve, the existing Union government in South Africa appointed a commission to decide wether or not the future of the Park was a viable one. Since James Stevenson Hamilton had a arrived, there had been a significant decline in poaching in the Park and subsequently due to the war, there had been a further decline in hunting as an economic driver. As a result the Park's original purpose had stagnated and there was now increasing pressure to make the area available for farming as opposed to sustainable hunting. The decline in hunting meant that the Park became an expense to maintain and without a self sustaining financial model, it wouldn't be a viable entity to continue with into the future. Unless land was making money it had no value. The pressure now mounted to have the reserve de-proclaimed. The survival of the Sabi and Shingwedzi reserves now hinged on a single regulation and what was considered to be a radical idea,the proclamation of a National Park, but even so it needed to be able to "learn to walk" by itself otherwise it would be a monolithic drain on the Union. 
The success of Kruger came in the form of many little victories all culminating at the same time and all being driven by James Stevenson-Hamilton and his unrelenting desire to make Kruger a success. At the same time that he was lobbying the American's for the Yellowstone National Park model he had also built a relationship with Harry Caldecott of the South African Railways. Together they had hatched a plan to use Kruger as a key point of interest and stop over on there Railways Tour known as the Round in 9 as it took none days to complete the tour that departed from Johannesburg to Lourenco Marques (Mozambique) and returning via a single night in the Kruger using the Selati Rail between Crocodile Bridge and Sabi Bridge.The Selati Railway line ran from Komatipoort to Skukuza or then known as Sabi Bridge over a distance of approximately 80 kilometers. The first plans for this railway commenced in 1893 with the project being awarded to the Belgium Oppenheim brothers. It was tendered for at 6,000 pound sterling per kilometre and was intended to connect Komatipoort in the south east corner of Kruger and the Selati goldfields some 300km north west of Komatipoort. 
Not even two years after starting the Oppenheim brothers had only laid 40km of track and no records of payments could be found in South Africa. The project was a scam and shortly after Government had smelt a rat, the Anglo Boer War broke out in 1899. For 15 years no construction took place but the 80km line between Sabi Bridge post and Komatipoort post was used by the British and they stationed the wild and crazy Baron Steinacker and his horsemen to defend line and the border between Mozambique and the old Transvaal. Such was the history of the old Selati Railway and it took the vision of Stevenson-Hamilton and Caldecott in the early 1920's to see an opportunity to bring tourism to Kruger. What the "Round in 9" tour offered was exclusive use of the Selati Railway line entering at Komatioort and travelling all the way up to Sabi Bridge where the train would stop for the night. Guests would be treated to a wonderful dinner around a ranging fire with lots of liquor and stories of the wild African bushveld. It was an absolute success and gave Stevenson Hamilton the necessary leverage to propose a National Park that would support itself through tourism. One could almost say " an the rest is history" as this all culminated in the Kruger National Parks promulgation in 1926 and is today one of the last iconic wonders of the African savanna.
Today the Shalati Train hotel in Kruger captures the essence of this early 1920's railway safari through Kruger and takes guests back in time to a very unique and exclusive location. 
The Kruger Shalati Train offers guests access to 31 rooms of which 24 are carriage rooms and 7 are Bridge House rooms. Each carriage has been designed to offer guests an experience that brings all the senses to life with incredible views, a timeless atmosphere and ambience of being suspended above the Sabi River along with exceptional comfort and exclusivity.  This is really a one of a kind Kruger destination with no other lodge accommodation being able to provide such a unique concept which also encompasses the rich history and heritage of the original 1920 railway safari. 
Such a Bespoke and truly unique destination means that it equally needs as unique and bespoke a Safari partner to truly bring out the best of the Kruger Shalati experience. In conduction with Kruger premium Day and Overnight Safari operator Safaria, guests will have the very best accommodation as well as privately guided Open Safari Vehicles with Guide Andrew Wagner. The combination of Kruger Shalati packed together with all of the very best knowledge of the region is quite possibly the best Safari experience that Kruger can offer. 
KRUGER SHALATI BOOKINGS - From September 2020
Come and explore the world famous Kruger National Park with Safaria on a 4 Day Kruger Shalati Train Safari experience. We offer our guests a authentic 1920's Kruger Park train safari experience that is as timeless as the destination itself.
---
Included:
3 Nights accommodation
1 Afternoon Sunset Safari in the Kruger National Park
1 Full-Day Ulendo Safari in the Kruger National Park
1 Sunrise Safari in the Kruger National Park
3 Breakfasts
Expert Guide & Private Luxury Open Safari vehicle
KNP Conservation levy
---
Excluded:
---
All Beverages
Lunches
Items of personal nature
Gratuities
Travel insurance
The adventure of Safari is an exciting adventure filled journey that captures the imagination of every traveller to Africa. Preperation is also part of the excitement and because the African bush can be unpredictable we advise that our guests kindly bring with them the following attire and items of a personal nature :
---
Camera
Binoculars
A good bush hat for summer months or warm beanie in winter
Sunglasses
Comfortable shoes
---
What to Wear:
---
Summer Months: September to April
---
Cool functional attire preferably in dull darker shades to create uniformity with the environment. Always remember a good hat as well as sunscreen. Midday temperature Summers can reach upward of 40 degrees and afternoons can experience thunder showers. All vehicles are equipped with blankets and waterproof ponchos for our guests.
---
Winter Months: May to August
---
During the winter months we typically experience blue skies with a daily average temperature of 20 - 25 degrees celcius. Early morning and late afternoons are cooler and we recommend warmer attire as this is amplified particularly when traveling on an open safari vehicle.
---
We have a partnership with Trappers Trading Co. locally and can facilitate any clothing or technical wear requirements with prior notice.
Going onGoing on Safari has always been an exciting but inherently risky adventure. For this reason any guest traveling with Safaria Trading (Pty) Ltd enters the Kruger National Park or any other of the Private Game Reserve at their own risk. An indemnity form is a mandatory requirement and must be signed by every guest when entering the The Kruger National Park or any of the other Parks and Reserves used by Safaria. By acceptance and payment of any Safari offered by Safaria Trading Pty Ltd and its staff, guests accept the Terms and Conditions in full. Safaria cannot be held liable for any circumstance or situation that is beyond our control that may influence or negatively affect the quality of your Safari and Wildlife Sightings and transfers. Examples of this may be extreme or adverse weather conditions, road closures in the park as well as the surrounding communities, disruptive and unprofessional behavior from outside guests or patrons, uncontrollable and unforeseen changes imposed by SANParks and the Kruger National Park as well as international travel changes imposed by the Republic of South Africa as well as local and global pandemics.
---
We will endeavour to seek out the finest wildlife sightings and create the most memorable experiences but sadly Safaria cannot guarantee the weather or that we will successfully track or locate the Big 5 or any specifically requested species. What is certain is that our guides will use there their knowledge and experience to bring our guests as close as possible to the unforgettable memories that Africa and the Kruger National Park is able to provide.
---
We strongly advise that our guests bring with them the typical Safari gear to see and capture those unforgettable sightings but sadly we cannot be held liable for and damage or loss caused to any personal items particularly photographic equipment and binoculars. This also includes any personal luggage held whilst on Safari. Should any of our guests personal items be left in the vehicle we will endeavour to have it returned however the owner will be liable for any costs incurred.
---
Please note that a booking is only considered 100% confirmed once payment is made in full, for the individual or Safari group and has been acknowledged by Safaria.
---
Cancellation policy: (Day Safari)
---
We require full payment prior to going on Safari.
We require full payment prior to going on Safari. Any booking that is cancelled within 30 Days prior to departure will incur a 100% cancellation fee. Bookings cancelled more than 31 - 60 days prior to departure will incur a 50%cancellation fee.
In the case of a cancellation where a 3rd party, Lodge, Destination or Operator is involved, such as accommodation, flights, transfer shuttles or coaches, the prevailing Lodge, destination or Operators cancellation policy will apply and will be facilitated by Safaria. Please note that this may take several weeks.
---
On acceptance and payment of your Day Safari you willingly acknowledge and accept the following terms and conditions:
---
1. I voluntarily agree to participate in the afore-mentioned activity arranged and provided by Safari Trading Pty Ltd and conducted in the Kruger National Park and surrounding areas. 2. My general health is good and there is nothing that renders me unfit to participate in the above mentioned activity. 3. I acknowledge that there are risks and dangers involved in the aforementioned activity. 4. I understand that I will/ may be transported by an Open Safari vehicle, which is open and exposed, and subject to the natural elements and road conditions. 5. I am aware of the hazards and distribution of malaria in Southern Africa and acknowledge that I will be entering a malaria area. 6. I am aware of the potential dangers of exposure to the sun - directly or indirectly - and that serious sunburn may result from unprotected exposure. 7. I accept Safaria Trading Pty Ltd as well as SANParks conditions of participation and I voluntarily assume the risk inherent in taking part in such a tour. I together with my heirs, executors and administrators hereby release Safaria Trading Pty Ltd, its officers, servants, agents and representatives, from any liability, in connection with my participation in any tour, and from any liability or claims that could accrue to me or my heirs, executors and administrators arising out of my participation in the tour or in any related activities irrespective of whether such claim or claims arose through the negligence of any person, or from any of the risks, dangers or hazards inherent in an African Safari tour, or of any loss of, or damage to, any property from any cause whatsoever and I further indemnify and hold harmless Safaria Trading Pty Ltd.
---
Provisional bookings:
---
Provisional bookings will be held for a maximum of 3 days after which there will be an automatic release of the space.
---
Safaria Reserved Rights
---
In the event that Safaria, at any time, receives another firm enquiry, accompanied by the payment of a 25% deposit, seeking available accommodation being held by any of the lodges in its collection for the Guest, then Safaria reserves the right to request the Guest to immediately release the said accommodation; or Pay a non-refundable deposit to the relevant lodge in the sum equivalent to 25% of the full account, so as to secure the reservation.
---
Refunds
---
In the event of an agreed refund, the final refund payment will exclude any bank charges and currency fluctuations incurred from when payment was received by Safaria. Any credit card merchant charges which will be covered by client and NOT Safaria.
---
Travel Cancellation Insurance
---
It is the guests responsibility to ensure that they have taken out adequate travel insurance to cover the financial implications of a cancellation or any losses incurred as a result of Safaria's or any of its #rd party providers Cancellation Terms and Conditions. The Guest will bear the sole and absolute responsibility of the implications.
---
General Accommodation Cancellation Policy:
(Please note that the prevailing Lodges Cancellation Policy will apply)
---
---
NB : Kindly note that T&C's are subject to change without notification. We advise guests to ensure that they take out the necessary travel cover to mitigate against any potential losses.
Other packages which are also available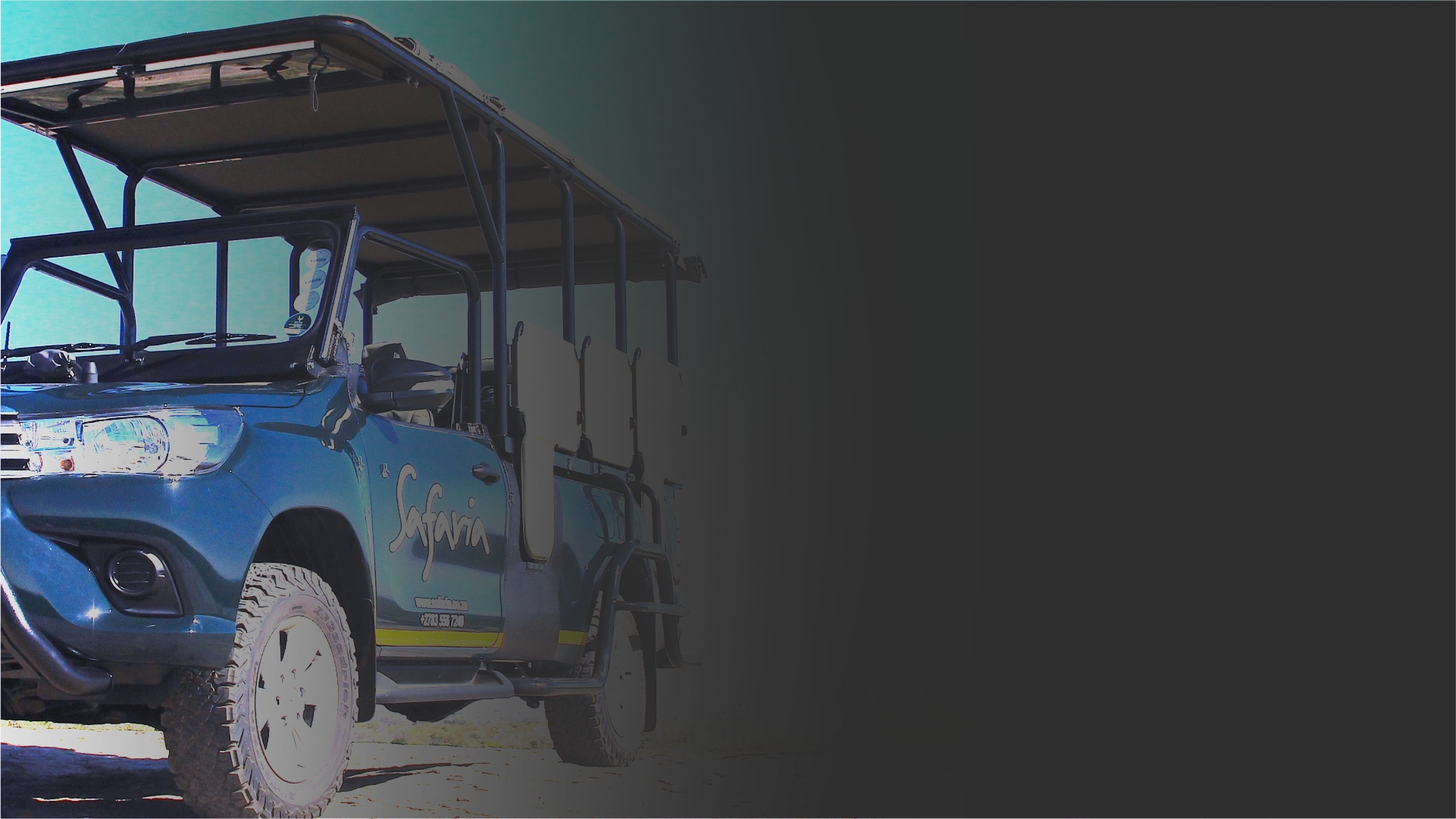 Optional private guides available
---
Safaria offer guests the unique opportunity to have their very own private Safaria Guide and luxury Open Safari Vehicle over the duration of their stay in the Kruger. There is no need for rental vehicles or trying to establish what to see and where to go, we do all of this for you. Perhaps experience one of the unique off-road trails or don't miss out on key sites and locations. When you self-drive you are limiting your experience. We want you to see and experience so much more.
Need a transfer, drop us your information here
---
We will get back to you shortly
Tel: +27 (0) 83 556 7249 or +27 (0) 83 593 8184
---