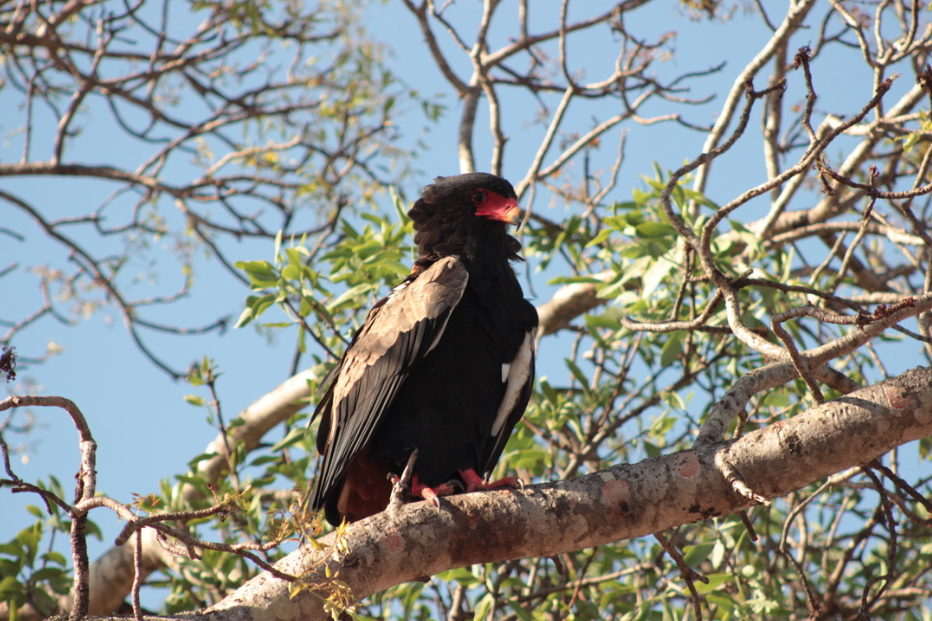 Adding to the rich biodiversity of mammal life, the Kruger National Park is a paradise for birders. With just over 500 species on the Kruger National Park bird list to twitch it's a birding paradise and one not to miss. Our birding Day Safari focusses on the major hotspots in the Southern, Central and Northern Region and is completely focussed on finding those "lifers". Enquire now and lets us create the perfect Birding Itinerary for you today. 
Full Day Birding Safari
---
Duration: 05h30 - 17h00
Price: From R1,650 per person
(Incl KNP entrance fee, rate based on no' of guests)
---
Highlights :
---
Your own Regional Birding Specialist & Private Guide
Personal "Full" Open Safari Vehicle
Possibility of twitching over 100 birds in a Full Day
Go straight to the best Birding sites
Guided knowledge of species and locations
Slow focussed birding
Learn, Explore & Understand more of Krugers Birds
Excellent Sunrise & Sunset Photographic opportunities
Over 520 species in the region
Solo Supplement Available
---
---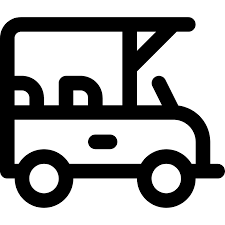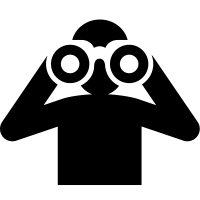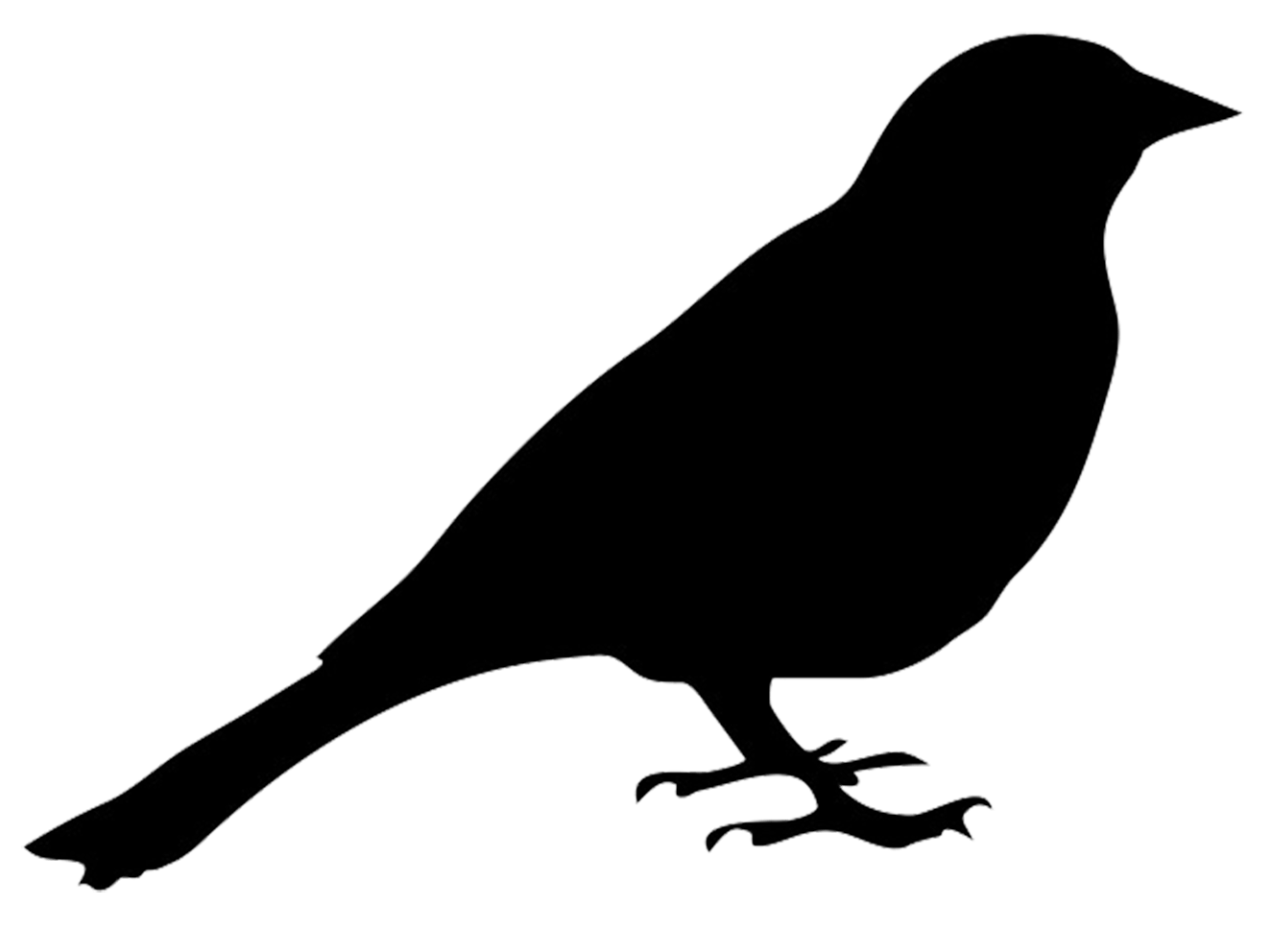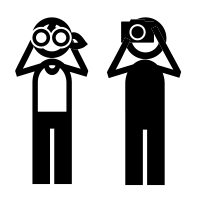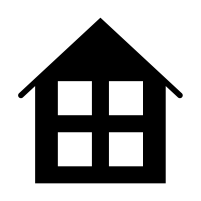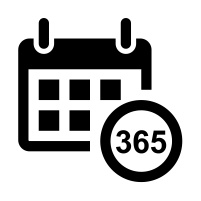 Our Kruger National Park Birding Safaris are a personalised itinerary that is created around our clients needs and objectives. Seeking for the birds of the Kruger National Park is the perfect opportunity to unwind and enjoy the beautiful South African bushveld scenery.
---
As passion birders, we have already had the opportunity to document over 450 of the available 520 species found throughout the Park. Many people go on safaris to see the birds of Kruger National Park. Have a look in our Kruger Park birds gallery to see some of the marvelous sightings. At Safaria, our goal with every Kruger Park Birding Safari is to give our clients the opportunity to make as many as possible confirmed sightings throughout the course of the day.
---
Adding to the rich biodiversity of mammal life, The Kruger National Park is a paradise for birders, though none of the species are endemic to the area. In the summer months the bush is alive with a variety of feathered colour and between October and March the bird population dramatically increases by roughly 380 migrant species that have flown south from Europe and Africa. During this period that park boasts in excess of 500 species to find and photograph. People from across the globe travel to South Africa for the best birds of Kruger National Park photos.
---
Having already lead many birding expeditions through the Park we are able to offer fellow birders and naturalists a focussed itinerary that seeks out specific species and species groups according eco-zone and terrain. Kruger Park birding can be both exciting and peaceful. Your birding trip in the Kruger will leave you with stunning photos of Kruger birds and many memories to take home.
---
We offer personalised Birding Tours for everything level of birding enthusiast, from amateur weekend birder to full time twitchers. In the Kruger Park successful Birding is all about knowing and understanding the habitat and the availability of appropriate food resource by species family. Kruger Park birding by region is an exciting activity that many twitchers venture on. With a guide to birds of the Kruger National Park and an experienced tour operator, your birding trip in the Kruger will be unforgettable.
---
Weather Conditions & What to Bring:
---
The adventure of Safari is often unpredictable so we advise that our guests kindly bring with them the following:
---
Camera
A good bush hat for summer months or warm beanie in winter
Sunglasses
Comfortable shoes
Includes

---

Luxury Open Safari Vehicle
Still waters
Sightings Journal & checklists
Specialist guide fees
(Excludes)
KNP Entrance fees
Breakfast and Lunch
Gratuities
Items of a personal nature

---

Typically we do anticipate seeing between 80 and 110 bird species within a Full Day but this cannot be guarantees as weather and climate conditions vary. On average during the summer months we collect roughly 95 species in a single day.
Going onGoing on Safari has always been an exciting but inherently risky adventure. For this reason any guest traveling with Safaria Trading (Pty) Ltd enters the Kruger National Park or any other of the Private Game Reserve at their own risk. An indemnity form is a mandatory requirement and must be signed by every guest when entering the The Kruger National Park or any of the other Parks and Reserves used by Safaria. By acceptance and payment of any Safari offered by Safaria Trading Pty Ltd and its staff, guests accept the Terms and Conditions in full. Safaria cannot be held liable for any circumstance or situation that is beyond our control that may influence or negatively affect the quality of your Safari and Wildlife Sightings and transfers. Examples of this may be extreme or adverse weather conditions, road closures in the park as well as the surrounding communities, disruptive and unprofessional behavior from outside guests or patrons, uncontrollable and unforeseen changes imposed by SANParks and the Kruger National Park as well as international travel changes imposed by the Republic of South Africa as well as local and global pandemics.
---
We will endeavour to seek out the finest wildlife sightings and create the most memorable experiences but sadly Safaria cannot guarantee the weather or that we will successfully track or locate the Big 5 or any specifically requested species. What is certain is that our guides will use there their knowledge and experience to bring our guests as close as possible to the unforgettable memories that Africa and the Kruger National Park is able to provide.
---
We strongly advise that our guests bring with them the typical Safari gear to see and capture those unforgettable sightings but sadly we cannot be held liable for and damage or loss caused to any personal items particularly photographic equipment and binoculars. This also includes any personal luggage held whilst on Safari. Should any of our guests personal items be left in the vehicle we will endeavour to have it returned however the owner will be liable for any costs incurred.
---
Please note that a booking is only considered 100% confirmed once payment is made in full, for the individual or Safari group and has been acknowledged by Safaria.
---
Cancellation policy: (Day Safari)
---
We require full payment prior to going on Safari.
We require full payment prior to going on Safari. Any booking that is cancelled within 30 Days prior to departure will incur a 100% cancellation fee. Bookings cancelled more than 31 - 60 days prior to departure will incur a 50%cancellation fee.
In the case of a cancellation where a 3rd party, Lodge, Destination or Operator is involved, such as accommodation, flights, transfer shuttles or coaches, the prevailing Lodge, destination or Operators cancellation policy will apply and will be facilitated by Safaria. Please note that this may take several weeks.
---
On acceptance and payment of your Day Safari you willingly acknowledge and accept the following terms and conditions:
---
1. I voluntarily agree to participate in the afore-mentioned activity arranged and provided by Safari Trading Pty Ltd and conducted in the Kruger National Park and surrounding areas. 2. My general health is good and there is nothing that renders me unfit to participate in the above mentioned activity. 3. I acknowledge that there are risks and dangers involved in the aforementioned activity. 4. I understand that I will/ may be transported by an Open Safari vehicle, which is open and exposed, and subject to the natural elements and road conditions. 5. I am aware of the hazards and distribution of malaria in Southern Africa and acknowledge that I will be entering a malaria area. 6. I am aware of the potential dangers of exposure to the sun - directly or indirectly - and that serious sunburn may result from unprotected exposure. 7. I accept Safaria Trading Pty Ltd as well as SANParks conditions of participation and I voluntarily assume the risk inherent in taking part in such a tour. I together with my heirs, executors and administrators hereby release Safaria Trading Pty Ltd, its officers, servants, agents and representatives, from any liability, in connection with my participation in any tour, and from any liability or claims that could accrue to me or my heirs, executors and administrators arising out of my participation in the tour or in any related activities irrespective of whether such claim or claims arose through the negligence of any person, or from any of the risks, dangers or hazards inherent in an African Safari tour, or of any loss of, or damage to, any property from any cause whatsoever and I further indemnify and hold harmless Safaria Trading Pty Ltd.
---
Provisional bookings:
---
Provisional bookings will be held for a maximum of 3 days after which there will be an automatic release of the space.
---
Safaria Reserved Rights
---
In the event that Safaria, at any time, receives another firm enquiry, accompanied by the payment of a 25% deposit, seeking available accommodation being held by any of the lodges in its collection for the Guest, then Safaria reserves the right to request the Guest to immediately release the said accommodation; or Pay a non-refundable deposit to the relevant lodge in the sum equivalent to 25% of the full account, so as to secure the reservation.
---
Refunds
---
In the event of an agreed refund, the final refund payment will exclude any bank charges and currency fluctuations incurred from when payment was received by Safaria. Any credit card merchant charges which will be covered by client and NOT Safaria.
---
Travel Cancellation Insurance
---
It is the guests responsibility to ensure that they have taken out adequate travel insurance to cover the financial implications of a cancellation or any losses incurred as a result of Safaria's or any of its #rd party providers Cancellation Terms and Conditions. The Guest will bear the sole and absolute responsibility of the implications.
---
General Accommodation Cancellation Policy:
(Please note that the prevailing Lodges Cancellation Policy will apply)
---
---
NB : Kindly note that T&C's are subject to change without notification. We advise guests to ensure that they take out the necessary travel cover to mitigate against any potential losses.
Birding Safari Kruger National Park:
Birding the Southern Region
---
With the Southern region of the Kruger National Park representing some of the most bio-diverse flora within the 20,000sqm kilometers, it is a particular productive area to go in search of the Kruger Parks 520 recorded birds species. Naturally this is season dependent but following the Sabie River (from the Swazi word Sabisa meaning "to be careful" because of the slipper rocks and crocodiles) between Skukuza and Lower Sabie, a Birding Safari can be richly rewarded as the savanna provides diverse systems to explore. The main road although busy, straddles many different eco-zones providing an interesting mixture of flora.
---
North of Lower Sabie on the eastern bank of the Sabie River lies an extensive range of sweet grasslands proving ample opportunity to go in search of the many grassland non-passerine species ranging from spur fowl to bustard and korhaans. There is also the possibility of spotting the rarer quails and button-quails. The diversity of birds in the Kruger Park is astounding.
---
Staying along the Sabie River front and following the riparian zone of large trees, this is a great vantage point to view some of typical water birds and waders in the Park. There is also the likely chance of viewing many of the larger raptors and aerial scavengers within the river bed or perching in the large trees. These include Vultures, Eagles and Storks.
---
Within the near vicinity of Skukuza Camp the bush thickens into a deep acacia thorn thick and this provides wonderful habitat for many of the smaller and more colorful Kruger birds from waxbills to bush-shrikes, eremomela, pytilia's and twinspots. A particular favorite of ours is to visit Lake Panic , the Skukuza Golf Course as well as nursery. This gives us the opportunity to leave our vehicle and go on foot in search of some of the species that dominate the thickets. Of particular interest in these areas are the ever elusive Gorgeous Bush Shrike and Narina Trogon. In the summer months one can spend an entire day just in these specific areas. With many large fruiting and flower trees and bushes there is a tremendous foot supply for both the frugivours and insectivorous species. A Birding Safari in the Kruger National Park wouldn't be complete without visiting Lake Panic. This rather famous location provides all year round water and offers a respectable number of birds even in the winter months. Whilst searching out many of the smaller more elusive bird species guests are also treated to regular large mammal sightings and quite often a short visit from the resident Leopard. Depending on your interest, we can also search for birds of northern Kruger, instead of the southern regions.
---
Here is a recent account of a Safaria Birding Safari in the Kruger National Park.
---
Kruger National Park
---
Birding Safari with Safaria: February 2018
---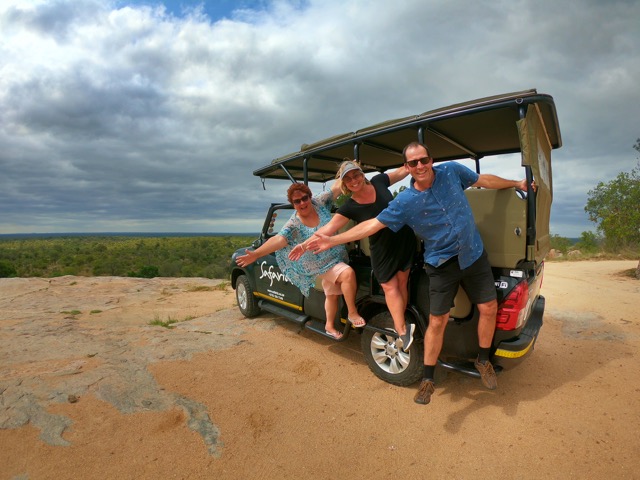 ---
Our inspiring Guests from The United Kingdom & New Zealand
---
We welcome all levels of birders from dedicated to occasional as well as true beginners. On this specific Birding Safari our guests had recently fallen in love with this past time and would safely say that they regarded themselves as amateurs looking to learn about Southern African Birds and capture as many new lifers as possible. This made for a very fun and informative day with 96 Species of birds been sighted.
---
Birding Safari Overview:
Guests: (3) From United Kingdom and New Zealand. Level: Amateur Season: Summer (February) Area: Southern Kruger National Park POI: Sabie River frontage, Lake Panic, Golf Course & Nursery
---
Guests where collect our Safaria Open Safari vehicle from Paul Kruger Gate to ensure convenient and quick access to the Sabie River area. Collection time was at 05h30am.
---
Area of focus:
---

---
Guided Route:
---
We follow a very simple formula of staying close to water and following dense foliage that we could either be accessed by vehicle or foot. Breaking these destinations into time frames as follows:
---
Section 1: From 05h30am to 09h30am
Section 2: From 10h00am to 12h30am

---

Lunch Break

---

Section 3: From 14h00 till 15h00am
Section 3: From 14h00 till 15h00am

---

List of Sightings

---

We managed to capture 96 confirmed sightings for the day. These were confirmed in pairs and documented in duplicate. All sightings were visually confirmed with many species also providing vocal confirmation. Below is the confirmed list of species recorded within a 12 hour period.:
Other packages which are also available
Full Day Ulendo Safari
This Full Day Safari Tour offers guests the best opportunity to see the Kruger National Park, its diverse landscapes and most importantly its wildlife. With a Full Day your expert guide has more time to share the wonders of the Kruger National Park.
Duration: 10 Hours
Price From:R 1,575 per person
(Incl KNP entrance fee, rate based on no' guests)
Half Day Sunrise Safari
For those guests who only wish to spend the morning up to lunch on a Safari drive, this is the perfect tour for you. Be there to experience the dawn chorus, the cacophony of sounds as Africa opens her eyes and the Sun greets the savannah plains. Watch as a new day begins.
Duration: 7 Hours
Price From:R 1,395 per person
(Incl KNP entrance fee, rate based on no' guests)
Afternoon Sunset Safari
For the African Safarra, the imagination runs wild with scenes of a copper sun sinking low, painting the sky with all its glory and kissing the ancient land good night. To Safari over sunset is to watch an alternative world come to life and see the days end.
Duration: 6 Hours
Price From:R 1,395 per person
(Incl KNP entrance fee, rate based on no' guests)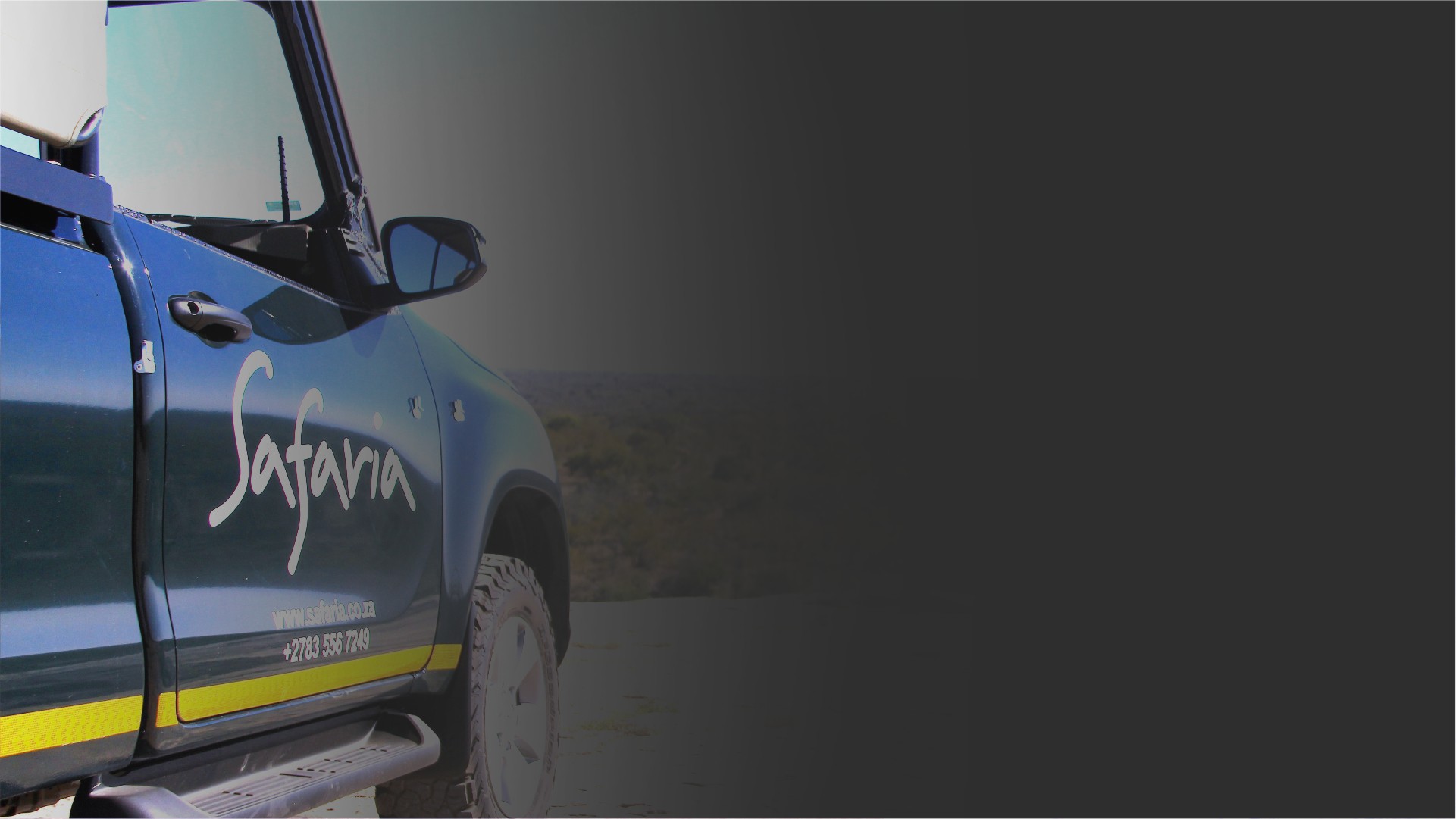 Optional transfers available
---
We offer guests transfer options in luxury airconditioned SUVs from Johannesburg to the Thornybush Private Nature Reserve as well as from Hoedspruit Airport, KMIA (Kruger Mpumalanga International Airport) and O.R.Tambo International Airport.
Need a transfer, drop us your information here
---
We will get back to you shortly
Tel: +27 (0) 83 556 7249 or +27 (0) 83 593 8184
---