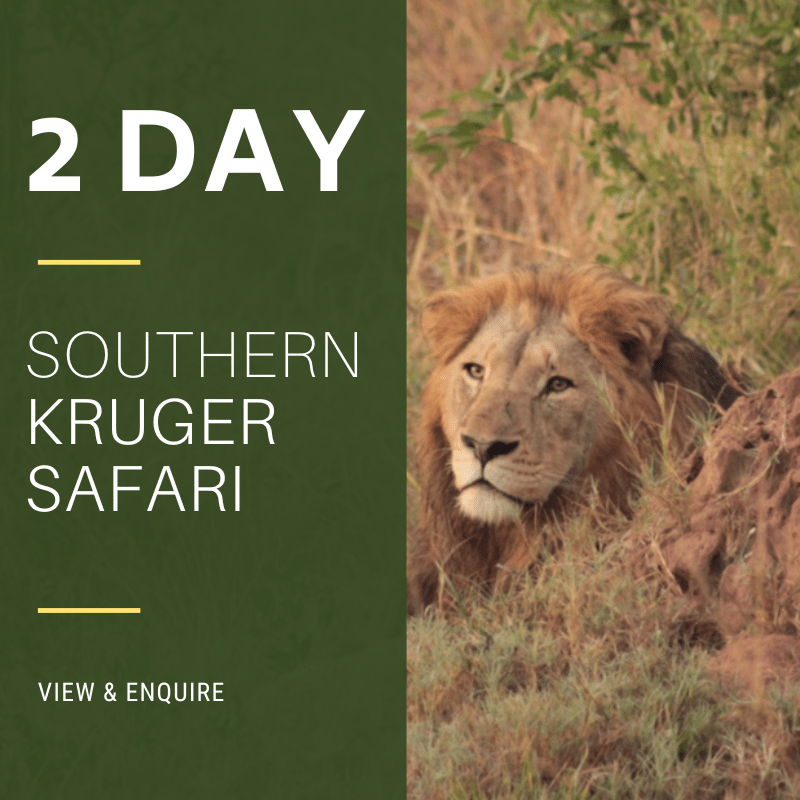 Overnight inside the Southern Kruger National Park on a 2 Day Safari that will showcase the best of this region and provide many great opportunities to see its iconic wildlife. This Safari stays inside the Park at a selected camp with your own private guide who will help you maximise your time and share with you the best places.   You will dine at camp restaurants and explore the very best that Park has to offer.
Privately Guided 2 Day Southern Kruger Park Safari
---
"The Kruger Experience"
---
Duration: 1 Nights & 2 Days
Price:
From R 10,095 per person (min 2 pax)
(A rate of R 7,995pp charged for groups of 4+)
---
Includes:
1 Nights Accommodation inside Kruger Park, Breakfast's & Dinner, KNP Conservation Fees
---
Highlights :
---
Your own Professional Private Guide
Personal "Full" Open Safari Vehicle
En-suite Bungalow inside one of Krugers camps
Explore the historically rich Southern Kruger Region
Big 5 rich savanna
See and explore many of the camps
Excellent Photographic opportunities
Wonderful Birding along the rivers and thorn thickets
All packages can be extended
Single Supplement Available
---
---
---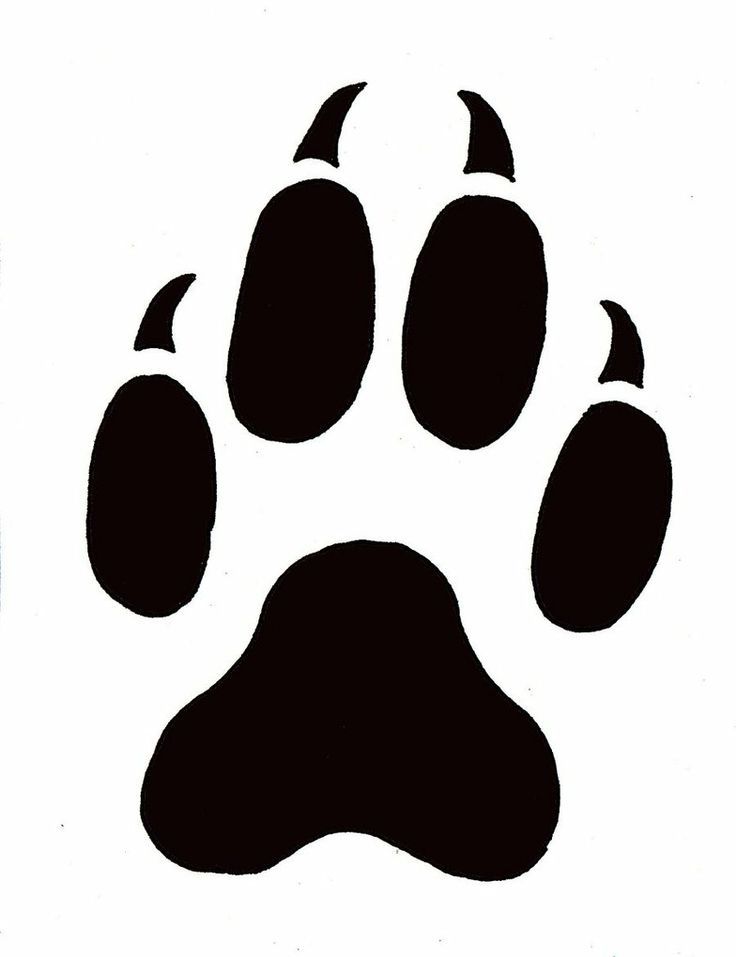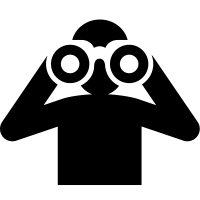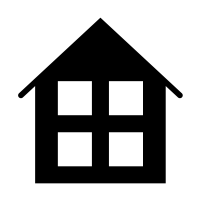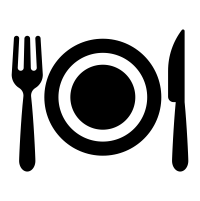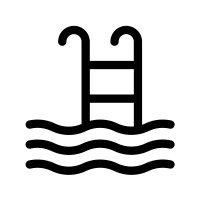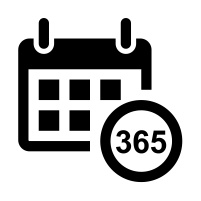 2 Day Itinerary 
Day 1 - Johannesburg to Kruger National Park 
Guests either self drive or will be transferred by group transfer or private transfer from Johannesburg to the Kruger National Park (4h30mon direct drive or 45min flight). On arrival at Paul Kruger Gate guests are met by Andrew and then moved over to their own personal Open Safari Vehicle. As we only have 1 night we want to ensure that our guests have the most comfortable stay, maximising on time not loosing any of the Kruger atmosphere. For this reason we overnight at Skukuza Camp which inside the Park so that you can experience the true "Kruger ambience" which you wont get staying outside the Park in a hotel or B&B. 
Once we have collected you from the gate, you will spend the entire afternoon on the Open Safari Vehicle with Andrew exploring the Southern Region of the Park and making the most of your time, visiting hotspots and searching for the Big5. Andrew will take you through all the history and heritage of the region and share with you the wide biodiversity that exists in Kruger. You will likely see a variety of mammal species which include Giraffe, Elephant, Zebra, Buffalo and many Antelope. 
to take advantage of the time available we would recommend a direct flight to Skukuza Airport which is in the Kruger National Park or either KMIA Airport which is roughly 35km outside the Park, near Nelspruit (Mbombela)
Day 2 - Sunrise Safari and return to Johannesburg
Day 2 is a very early start, your Guide, Andrew will collect you from Skukuza reception area as soon as the gates open and then spend as much time as possible with you in the southern region until such time that you need to catch your road transfer or flight. The area around Skukuza Camp offers wonderful game viewing and early mornings are best for finding the cats. We stop for breakfast at an outpost and will traverse 2 different biomes to expose you to Krugers incredible diversity. 
Over the duration Andrew will be your personal guide and will share with you the vast history and heritage of the Park as well as its incredible fauna and flora. All our Safaris are private and NOT shared, this is so we can focus on you and ensure that you have the very best experience of Kruger. See blog on why Private is better than shared !
"We had 2 and a bit days being guided by Andrew himself. Andrew showed the excitement and affection that had been the reason he was now a guide in Kruger, by his depth of passion for all things Kruger-based, from the different tree varieties identified, to the info on the terrain, conservation aspects, animal protection and future trends. Overall, we saw all of the big 5, plus a myriad of other animals that seriously needed photographing, whilst remaining safely seated within the confines of the 9 seater Safaria Toyota, having utilised the ponchos at one stage, and the binoculars nearly all the time. Elevated views within the vehicle enabled much better viewing/photographing of both close and distant objects, something difficult from self-drive vehicles. Stops within the Park gave opportunities for marvellous Bobatie pie eating at Tshokwane, (location of the muffin-stealing monkey episode!), and several visits to Skukuza, for coffee and wraps, with its resident skinks and Vervet monkeys, next to the Sabie river. Our time in Kruger was enhanced by the great support and dedication that Andrew had shown throughout our stay, and we hope that they can continue to grow and show the warmth and devotion to others, that they showed to us. /i>"
Accommodation in the Southern Kruger National Park will be dependant on availability over the period of travel. Our preference Camps are Skukuza and Pretoriouskop as these are easy to access from the main gates of entry. Your guide will take you on a journey of the history and heritage of the area and the camp and share with you the wonder and wildness of the Park.
---
Included:
---
1 Night accommodation in a 2 Sleeper Bungalow in one of the Southern Kruger Park Camps
Upmarket shuttle from JHB to Kruger Park
2 privately guided Half- Day Safaris
Expert Guide & Private Luxury Open Safari vehicle
KNP Conservation levy
Breakfasts & Dinner
A KNP Night Drive
---
Excluded:
---
Lunches
All alcoholic beverages
Items of personal nature
Gratuities
Travel insurance
Pre & Post Night Safari Accommodation. We recommend guests stay in Hazyview the night before departure as well as the return night
---
Accommodation:
---
Bungalows range form a single room with 2 single beds to Guest Houses that can accommodate up to 10 guests. Dependant on the size of the Bungalow guests will either have their own bathroom on suite or one to share. Each Bungalow is fully furnished and serviced daily with bed linen, towelling and the necessary amenities. Each Bungalow is based on a self-catering basis and is equipped with a basic kitchen and braai (barbecue) area on the patio. All rooms and living areas are equipped with ceiling fans and air-conditioning units. Whilst each Bungalow has a basic kitchen our guests will enjoy breakfast, lunch and dinners at camp restaurants. In the evenings after dinner we like to light a fire outside eh bungalow and Finnish the evening with a review of our check-lists and a few stories.
---
---
Day 1: Day Safari and Arrival at Camp
---
Guests can either self-drive, request a transfer from Johannesburg or fly into KMIA Airport in Nelspruit or Skukuza Airport for collection and transfer to their Camp accommodation in the Kruger Park. Check-Into Bungalow is from 14h00pm but we recommended getting into the Park as soon as possible to make the most of the day. As soon as we enter the Park we are already on Safari and will enjoy a game drive to the Overnight Camp. The Camp we stay at will be be based on availability in the Southern Region of the Park. We recommend guests are ready for collection on day of departure by 07h30am.
---
Our Safari Style
---
Safaria's Privately Guided Kruger Park Safaris have been created to provide our guests with an authentic, educational and exclusive Kruger Park Safari experience. Our expert guides take you on a journey through the Kruger National Park sharing with our guests the diversity of the savanna, its species as well the Parks history and heritage. Our Safaris are unlike "Tours" in that they are an un-rushed, story-filled experience that is personalised to every guest. Every Safari is specific tour our guests requirements and each drive is tailored around the specific region and its history, heritage and diversity. Your Guides main objective is to bring you as close as possible to the many wonders of Kruger and share with you their passion through wonder-filled stories and personal experiences.
---
Main Safari Regions
---
With 1,700km or roads available to explore, the Park has provided us with a wonderful network of roads that access some of thefts areas in the Park. When establishing the areas that we traverse on Safari we follow a simple principle of looking for nutrient rich soils and staying close to water. These two specific criteria support the bulk of the game and provide the perfect environments for grazers and growers and in turn the predators.
---
The Southern Region of Kruger is predominantly based on granitic soils with pockets of the western boundary lending to basaltic substrate that offers the best grazing. The main rivers in the south are the Sabie and the Crocodile river which flow all year round and are incredibly productive for game viewing in the winter months. With the highest rainfall in the Park the Southern Region is positioned on well drained granitic soils (sour veld) and offers a variety of eco-zones from mixed savanna woodland to riparian forrest and thorn-thicket. Species of interest in the South include both species of Rhino, Wild Dog and Cheetah. Of particular interest and often overlooked, the South is home to a few small heard os rare antelope such as Reedbuck, Sable Antelope and Liechtenstein Hartebeest. Seeing these animals is a particular highlight and whilst the may not be part of the famous 5 they a far rarer with population of less than 50 animals in the entire region.
---
The Central Region of the Park between Tshokwane and Satara is widely regarded as the best Lion country in the Park. Supporting the largest grassland eco-zone, this area attracts large herds of grazers and for that reason is believed to home 25% of the Parks Lion population. The area is predominantly based on basaltic soils offering sweet nutritious grasses. These vast expanses provide great visibility particularly in the late winter. This is also a wonderful bringing area for Raptors and Ground Birds alike.
---
North of Satara the bush slowly starts to change to a more stunted mixed woodland and then onto the quintessential Mopane tree. What the North lacks in game population sizes and diversity, it makes up for in beauty, tranquility and adventure. The North is a far more traditional Safari experience and our personal favourite. Away from the busy-ness of the South, you find yourself on long expansive roads with very little company other than yourself and the wilderness. This region of the Park is also home to the largest breeding herds of Elephant and Buffalo. The North is historically known as the "old Ivory Trail" and still today is famous for its large Elephant "Tuskers" and is home to 70% of todays big bulls. This is one of our prime focuses in the North and we work together with the Elephant Museum at Letaba Camp to document and provide feedback on sightings. One has to work a bit harder for predators in this region but every route is one that takes your breath away.
---
How we plan our Safari Routes
---
Every day we plan our routes the night before using that days intelligence to best inform our decisions. We use local knowledge and that basic principle of staying close to water and prime grazing areas to go in search of game. Our routes are also based on the historical value of the region or area so that we can also bring you closer to understanding what has happened and who has been here in the 150 years. Our morning drives are usually around 4 hours and afternoon drives around 3 hours. Dependant on our overnight camp accommodation we may also journey for full days which will mean being on the open vehicle for more than 10 hours but with food and comfort break stops every 3 hours.
---
Need a Transfer to the Park ?
---
We offer guests a transfer option in luxury air-conditioned SUVs from Johannesburg to the Kruger National Park as well as from both Hoedspruit Airport and KMIA (Kruger Mpumalanga International Airport) to their accommodation should they wish to fly in and not drive. We provide the same return solution on departure.
---
The adventure of Safari is an exciting adventure filled journey that captures the imagination of every traveller to Africa. Preparation is also part of the excitement and because the African bush can be unpredictable we advise that our guests kindly bring with them the following attire and items of a personal nature
---
Camera
Binoculars
A good bush hat for summer months or warm beanie in winter
Sunglasses
Comfortable shoes
---
We don't recommend for heavily pregnant women or persons recovering from recent back or hip injuries/surgery.
---
What to Wear:
---
Summer Months : September to April
---
Cool functional attire preferably in dull darker shades to create uniformity with environment. Always remember a good hat as well as sunscreen. Midday summer temperatures can reach upward of 40 degrees and afternoons can experience thundershowers. All vehicles are equipped with blankets and waterproof ponchos for our guests.
---
Winter Months: May to August
---
During the winter months we typically experience blue skies with a daily average temperature of 20 - 25 degrees Celsius. Early morning and late afternoons are cooler and we recommend warmer attire as this is amplified particularly when travelling on an open safari vehicle.
---
Going onGoing on Safari has always been an exciting but inherently risky adventure. For this reason any guest traveling with Safaria Trading (Pty) Ltd enters the Kruger National Park or any other of the Private Game Reserve at their own risk. An indemnity form is a mandatory requirement and must be signed by every guest when entering the The Kruger National Park or any of the other Parks and Reserves used by Safaria. By acceptance and payment of any Safari offered by Safaria Trading Pty Ltd and its staff, guests accept the Terms and Conditions in full. Safaria cannot be held liable for any circumstance or situation that is beyond our control that may influence or negatively affect the quality of your Safari and Wildlife Sightings and transfers. Examples of this may be extreme or adverse weather conditions, road closures in the park as well as the surrounding communities, disruptive and unprofessional behavior from outside guests or patrons, uncontrollable and unforeseen changes imposed by SANParks and the Kruger National Park as well as international travel changes imposed by the Republic of South Africa as well as local and global pandemics.
---
We will endeavour to seek out the finest wildlife sightings and create the most memorable experiences but sadly Safaria cannot guarantee the weather or that we will successfully track or locate the Big 5 or any specifically requested species. What is certain is that our guides will use there their knowledge and experience to bring our guests as close as possible to the unforgettable memories that Africa and the Kruger National Park is able to provide.
---
We strongly advise that our guests bring with them the typical Safari gear to see and capture those unforgettable sightings but sadly we cannot be held liable for and damage or loss caused to any personal items particularly photographic equipment and binoculars. This also includes any personal luggage held whilst on Safari. Should any of our guests personal items be left in the vehicle we will endeavour to have it returned however the owner will be liable for any costs incurred.
---
Please note that a booking is only considered 100% confirmed once payment is made in full, for the individual or Safari group and has been acknowledged by Safaria.
---
Cancellation policy: (Day Safari)
---
We require full payment prior to going on Safari.
We require full payment prior to going on Safari. Any booking that is cancelled within 30 Days prior to departure will incur a 100% cancellation fee. Bookings cancelled more than 31 - 60 days prior to departure will incur a 50%cancellation fee.
In the case of a cancellation where a 3rd party, Lodge, Destination or Operator is involved, such as accommodation, flights, transfer shuttles or coaches, the prevailing Lodge, destination or Operators cancellation policy will apply and will be facilitated by Safaria. Please note that this may take several weeks.
---
On acceptance and payment of your Day Safari you willingly acknowledge and accept the following terms and conditions:
---
1. I voluntarily agree to participate in the afore-mentioned activity arranged and provided by Safari Trading Pty Ltd and conducted in the Kruger National Park and surrounding areas. 2. My general health is good and there is nothing that renders me unfit to participate in the above mentioned activity. 3. I acknowledge that there are risks and dangers involved in the aforementioned activity. 4. I understand that I will/ may be transported by an Open Safari vehicle, which is open and exposed, and subject to the natural elements and road conditions. 5. I am aware of the hazards and distribution of malaria in Southern Africa and acknowledge that I will be entering a malaria area. 6. I am aware of the potential dangers of exposure to the sun - directly or indirectly - and that serious sunburn may result from unprotected exposure. 7. I accept Safaria Trading Pty Ltd as well as SANParks conditions of participation and I voluntarily assume the risk inherent in taking part in such a tour. I together with my heirs, executors and administrators hereby release Safaria Trading Pty Ltd, its officers, servants, agents and representatives, from any liability, in connection with my participation in any tour, and from any liability or claims that could accrue to me or my heirs, executors and administrators arising out of my participation in the tour or in any related activities irrespective of whether such claim or claims arose through the negligence of any person, or from any of the risks, dangers or hazards inherent in an African Safari tour, or of any loss of, or damage to, any property from any cause whatsoever and I further indemnify and hold harmless Safaria Trading Pty Ltd.
---
Provisional bookings:
---
Provisional bookings will be held for a maximum of 3 days after which there will be an automatic release of the space.
---
Safaria Reserved Rights
---
In the event that Safaria, at any time, receives another firm enquiry, accompanied by the payment of a 25% deposit, seeking available accommodation being held by any of the lodges in its collection for the Guest, then Safaria reserves the right to request the Guest to immediately release the said accommodation; or Pay a non-refundable deposit to the relevant lodge in the sum equivalent to 25% of the full account, so as to secure the reservation.
---
Refunds
---
In the event of an agreed refund, the final refund payment will exclude any bank charges and currency fluctuations incurred from when payment was received by Safaria. Any credit card merchant charges which will be covered by client and NOT Safaria.
---
Travel Cancellation Insurance
---
It is the guests responsibility to ensure that they have taken out adequate travel insurance to cover the financial implications of a cancellation or any losses incurred as a result of Safaria's or any of its #rd party providers Cancellation Terms and Conditions. The Guest will bear the sole and absolute responsibility of the implications.
---
General Accommodation Cancellation Policy:
(Please note that the prevailing Lodges Cancellation Policy will apply)
---
---
NB : Kindly note that T&C's are subject to change without notification. We advise guests to ensure that they take out the necessary travel cover to mitigate against any potential losses.
A 2-day Kruger National Park safari in southern Kruger offers an exciting and immersive experience of the park's rich wildlife and diverse landscapes. Southern Kruger is known for its abundant wildlife, including the Big Five, as well as its picturesque scenery and tranquil waterways.
Day 1 of the safari typically begins with an early morning game drive, where visitors will have the opportunity to spot some of the park's iconic animals such as elephants, lions, and buffaloes. After a morning exploring the park, visitors can take a break and enjoy a picnic lunch in one of the designated picnic areas.
In the afternoon, visitors can take a leisurely drive along the Sabie River, where they can expect to see hippos, crocodiles, and a variety of birdlife. As the sun begins to set, visitors can relax and enjoy a sundowner while watching the breathtaking colors of the sky.
Day 2 of the safari begins with another early morning game drive, with a focus on the areas of the park that were not explored on the previous day. Visitors can expect to see different species of animals, including giraffes, zebras, and wildebeests. After the morning drive, visitors can enjoy a leisurely breakfast before departing the park.
Accommodation options for a 2-day Kruger National Park safari in southern Kruger range from campsites to luxurious lodges, depending on your budget and preferences. With its stunning landscapes and incredible wildlife, a 2-day Kruger National Park safari in southern Kruger is an unforgettable experience for any nature and wildlife enthusiast.
Other Day Safari packages which are also available
3 Day Kruger Safari
The Safaria 3 Day Kruger National Park safari is perfect for travellers who have limited time but are looking for an affordable Kruger National Park safari experience with their own Private Guide and Open Safari Vehicle. Even though its a 3 Day Safari, it has been designed to offer you all the wildlife and adventure that Kruger has to offer.
Duration:2 Nights / 3 Days
Price From:R 10,370 per person
*Rate based on #No of Guests>
(Incl KNP Conservation Levy, Accommodation, brunches and dinners)
4 Day Kruger Safari
The Safaria 4 Day Kruger National Park safari offers travellers great value, fantastic game viewing and wonderful diversity all within just 4 Days. This Safari will take you into the central region of the Park with your Private Guide and Open Safari Vehicle. See more, learn more and experience more of the Kruger National Parks incredible wildlife and diversity.
Duration: 3 Nights / 4 Days
Price From:R 14,400 per person
*Rate based on #No of Guests>
(Incl KNP Conservation Levy, Accommodation, brunches and dinners)
5 Day Kruger Safari
The popular Safaria 5 Day Kruger National Park Safari is perfect for the explorer who's looking for more of an adventure and really wants to experience the Park. On this Private Guided Safari we will share with you the Southern and Central regions of Kruger and the many miles of incredibly diverse savanna as well as rich history of the area.
Duration: 4 Nights / 5 Days
Price From:R 17,200 per person
*Rate based on #No of Guests>
(Incl KNP Conservation Levy, Accommodation, brunches and dinners)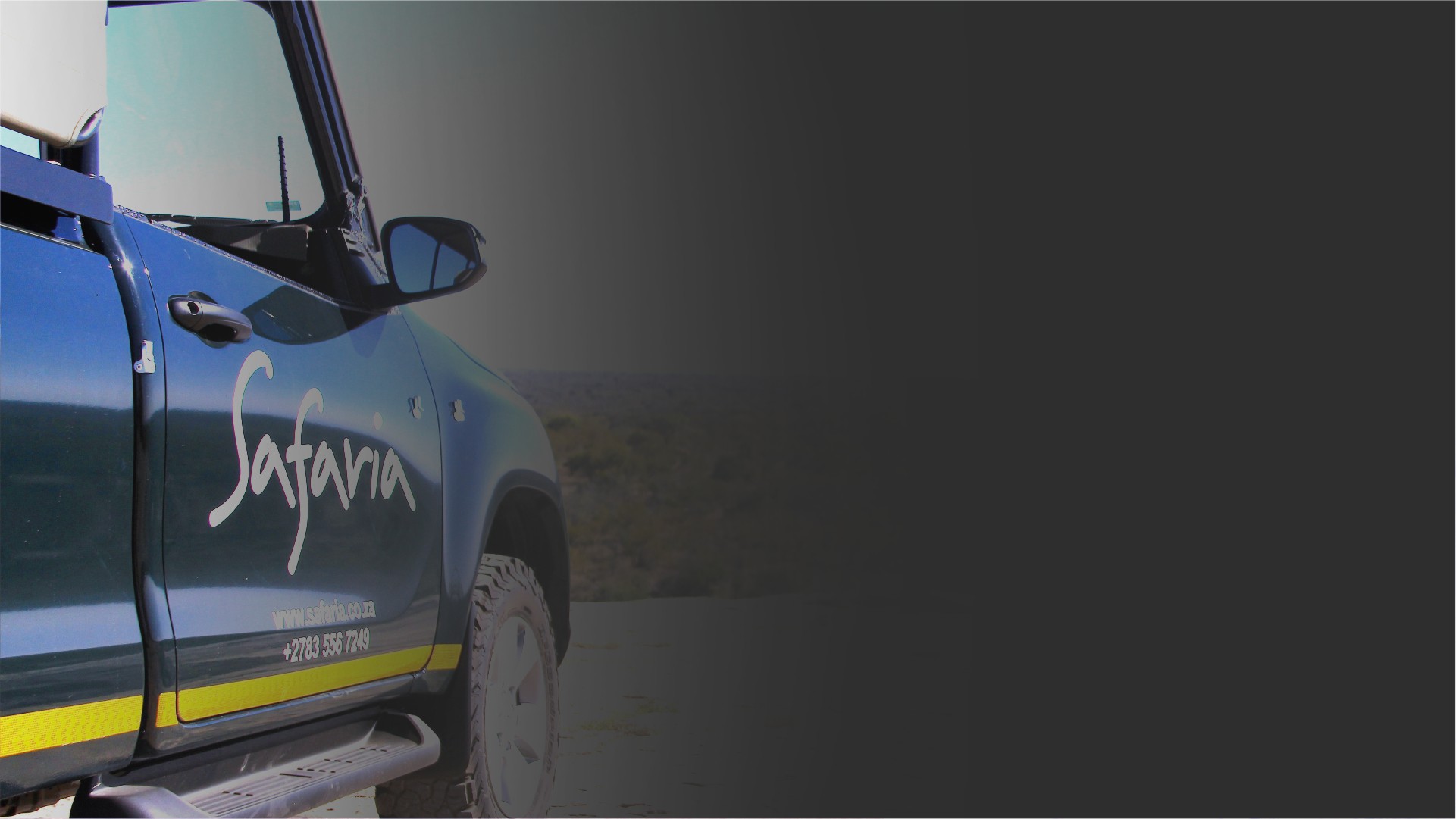 Optional transfers available
---
We offer guests transfer options in luxury airconditioned SUVs from Johannesburg to the Greater Kruger National Park area as well as Hoedspruit Airport, KMIA (Kruger Mpumalanga International Airport) and O.R.Tambo International Airport.
Need a transfer, drop us your information here
---
We will get back to you shortly
Tel: +27 (0) 83 556 7249 or +27 (0) 83 593 8184
---