The central grasslands of the Kruger National Park offers you the quintessential view of vast open savanna with endless views of plains game and the possibilities of having great Lion sightings. Overnight inside the Park and venture into vast Grasslands which focuses on the regions excellent mammal diversity as well as birding and photographic opportunities.  This Safari takes you through 4 unique eco-zones that showcase Kruger's expansive diversity from the Sabie River all the way up to the Olifant's River. 3 days offers just enough time to explore Kruger and make incredible memories. 
Privately Guided 3 Day Central Kruger Park Tour
---
"The Lion Trail"
---
Duration: 2 Nights & 3 Days
Price:
From R 10,450 per person
(Rates based on number of guests per Safari)
---
Includes:
2 Night Accommodation inside Kruger Park, Breakfast's & Dinner's, KNP Conservation Fees
---
Highlights :
---
Personally Guided by Andrew
Private "Full" Open Safari Vehicle
En-suite Bungalow in one of Krugers Camps
Explore the vast grasslands of Central Kruger
High density of Lion, grazing mammal species
Excellent Photographic opportunities
Best region for grassland Bird species in Kruger
All packages can be extended
Single Supplement Available
---
---
---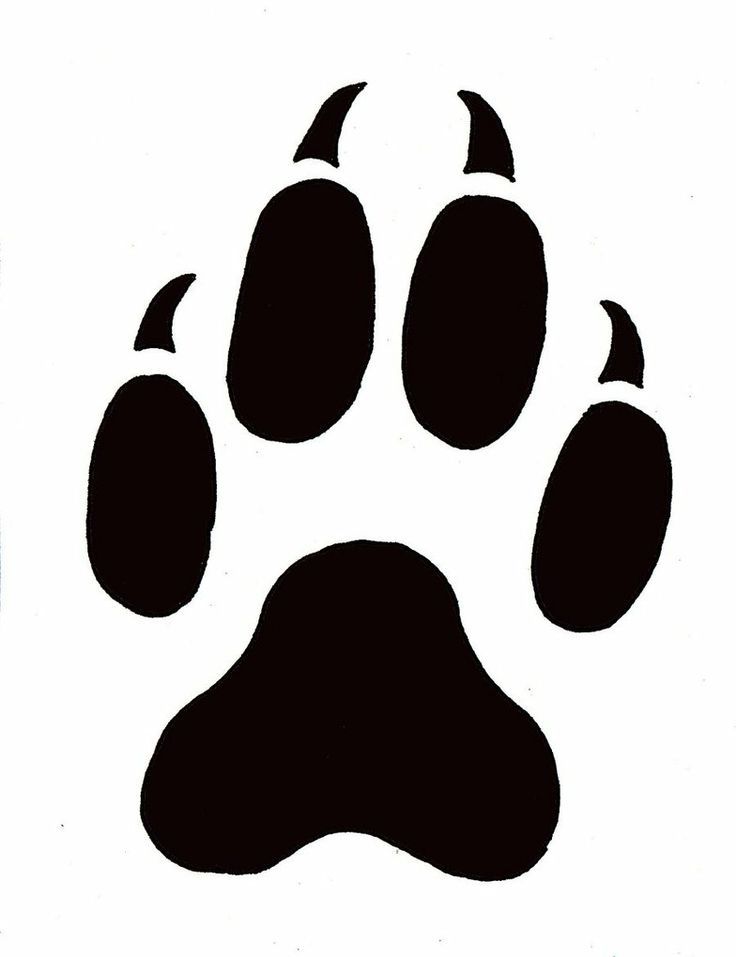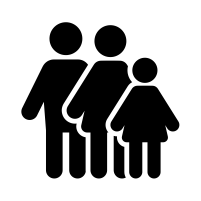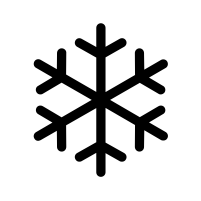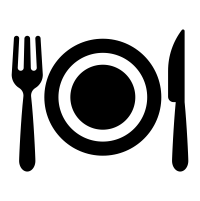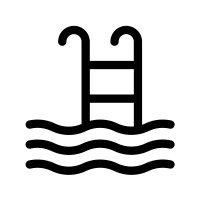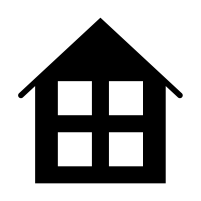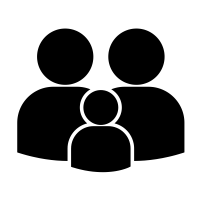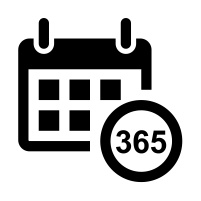 " Outstanding! - We can only add to all the positive comments that have been made so far. Our three days with Andrew were one of the most wonderful experiences in our travel life and without any doubt the top highlight of our holiday in SA. If you are not only interested in ticking the Big Five checklist in a rush but want to get to know the real beauty of Kruger Park then go with Safaria. Andrew and his team will open your eyes for all the small and big things that make KNP so stunning and special. Being extremely knowledgeable Andrew shared not only his expertise but also his passion for the bush. The tailor-made tour choreography was brilliant and combined with perfect organisation from beginning to end. Baie Dankie, Andrew, for your great hospitality, for infecting us with your passion and for sharing your unbelievable knowledge! We will definitely be back to enjoy further safarias with you :)"
---
Its your Safari. Its your Story. We'll help you tell it
---
To Safari is to Journey. It's a voyage of discovery out in the African savanna. Its not a destination, it has no ending and it cannot be described or explained. It's one of the true origins of adventure and it evokes emotions that take you to life's living edge. To Safari in the Kruger National Park is to explore a wilderness that has been protected for over a 100 years and witness one of earths last natural treasures. Our Safaria Overnight Kruger Park Safaris have been designed to take you deep into the heart of Kruger with the guidance of an expert who will share a wonder-filled story board of its history, heritage and of course diverse wildlife. After all its your Safari. Its your Story. We just want to help you tell it.
---
Journey to the Central Grasslands of Kruger over 3 Days
---
For guests that want to visit the Kruger National Park and have 3 Days to do so, we have created the Central Grasslands Safari that focuses on the Central Region of Kruger Park between Skukuza and Olifants Camps. This Safari will offer you a comprehensive view of the Central Region taking you through 4 unique eco-zones that showcase Kruger's expansive diversity. On your Safari you will be guided by and Expert on the area, staying in authentic Kruger accommodation and having your very own private Open Safari Vehicle.
---
Your Safari will take you deep in to the history of the Central Kruger National Park and into the heartland of the vast open grassy plains exclusive to this region. Satara and these central plains are Lion country and home to roughly 25% of all the Lion in the Kruger. Located in some of the most nutrient rich soils in Kruger, the Satara area is well positioned to attract a multitude of game species as wells birds creating a unique and diverse eco-zone that is prime for game viewing.
---
Included:
---
2 Night accommodation in a 2 Sleeper Bungalow in one of the Central Kruger Park Camps
3 Full Day Guided Safaris
Expert Guide & Private Luxury Open Safari vehicle
KNP Conservation levy
Breakfasts & Dinners
---
Excluded:
---
Lunches
All alcoholic beverages
Items of personal nature
Gratuities
Travel insurance
---
Accommodation:
---
Accommodation in the Central Kruger National Park will be dependant on availability over the period of travel. With our preference on staying at Satara Camp we select the best and most appropriate based on your nearest gate of entry and bungalow availaibility. Your guide will take you on a journey of the history and heritage of the area and the camp and share with you the wonder and wildness of the Park.
---
Bungalows range form a single room with 2 single beds to Guest Houses that can accommodate up to 10 guests. Dependant on the size of the Bungalow guests will either have their own bathroom on suite or one to share. Each Bungalow is fully furnished and serviced daily with bed linen, towelling and the necessary amenities. Each Bungalow is based on a self-catering basis and is equipped with a basic kitchen and braai (barbecue) area on the patio. All rooms and living areas are equipped with ceiling fans and air-conditioning units. Whilst each Bungalow has a basic kitchen our guests will enjoy breakfast, lunch and dinners at camp restaurants. In the evenings after dinner we like to light a fire outside eh bungalow and Finnish the evening with a review of our check-lists and a few stories.
---
Day 1: Journey into the Kruger
---
Guest Collection :
---
Guests can either self-drive, request a transfer from Johannesburg or fly into KMIA Airport in Nelspruit for collection and transfer to their Camp accommodation in the Kruger Park. Check-Into Bungalow is from 14h00pm but we recommended getting into the Park as soon as possible to make the most of the day. As soon as we enter the Park we are already on Safari and will enjoy a game drive to our Overnight Camp for the next 2 nights and 3 days. Our accommodation is always dependant on availability but our preference is to Satara Camp which is in the Central Region of the Park. Perfectly located in perhaps the best game viewing area in Kruger, Satara is surrounded by fertile plains that attract many grazers and thus predators. Travelling from the Southern Gates to Satara Camp can take as long as 8 hours with stops so we recommend leaving as early as possible on your day of arrival.
---
On arrival at the Camp your guide will Check you into your Bungalow and explain the Camp and surrounding area. Guests can enjoy a late lunch or grab a take-away from the Camp restaurant before setting off at 15h00pm for the afternoon Sunset Safari in the surrounding area. The itinerary is very flexible and will be based on the time of arrival and our guests preferred need. The main objective is to get as much game viewing time as possible to maximise the opportunity for special sightings.
---
As the copper Sun and its warm orange rays slowly fade, our sunset Safarras head out onto the African plain in the late afternoon at 15h00pm. The time of day when the adventurers and traders of old Africa would outspan and plan their camp for the evening. An Afternoon Safari is a time of day to go in search of thirsty elephants and lazy leopards. When lions slowly begin to rouse and open their eyes and frogs, crickets and nightjars save their breath for the evening symphony. Sunset Safari is a time between two worlds with golden lighting and soft orange hues. Our first afternoon Safari will takes us along the fabled S100 Loop via N'wantesi Picnic site and back via the H6. This route takes us through a strip of Ecca shale with sweet grazing grasses that has a high frequency of Lion and general game species.
---
Guests will return to Camp at final sun-down around 18h00pm where they can either return to their Safari Bungalow or go straight onto having an early dinner at the main Camp restaurant. After dinner guests will enjoy their own personal time in Camp. Your guide is available to have dinner with you should you request.
---
Day 2: Searching the Open Grasslands
---
Early morning wake up call for your Sunrise Safari at 05h00am. We depart Camp with coffee, tea and rusks on board vehicle at 05h30am and make our way on our Sunrise Safari using a network of roads towards Olifants Camp roughly 50km. Using the S90 which is known as the "old Main Road". The southern portion of the road is a vast open grassland that attracts herds of Wildebeest (Gnu), Zebra and Elephant. The open plains are a true feast for the eye and after the first rains this water logged area breaks out with wild flowers. This road is also particularly good for birding and is a favourite habitat for Ostrich, Bustards, Korhaans and other small shy game birds. Traversing many seasonal water courses the road finally ends at Balule Camp which is just before the mighty Olifants River and Olifants Camp.
---
Breakfast is enjoyed on the restaurant patio high up overlooking the Olifants River as it meanders east towards the Mozambique border. This wide angel view makes for the perfect backdrop with many great sightings from its vantage point. After breakfast we enjoy a leg stretch walking along the look-out edge and then beginning our journey back to Satara.
---
Our journey back to Satara takes us along the H1-4 which provides great game viewing and several drinking pans which attracts large volumes of elephants around mid-morning. This specific area is said to home roughly 25% of Kruger's Lions but is also home to the shy and rare Cheetah. This route is particularly good in winter when the grasses are short but host a diversity of wildlife and birds all year round. On arrival back to Camp guests can enjoy lunch at the camp restaurant as well as some personal time around the Camp pool.
---
The afternoon sunset drive leaves Camp around 15h00pm and will take a very alternative route onto the western side of Satara to Nsemani Dam. This road traverses four different eco-zones with sweet grasses and mix grassland making up the basis of the vegetation. Special sightings on this road include White Rhino, Buffalo and Cheetah.
---
Guests will return to Camp at final sun-down around 18h00pm where they can either return to their Safari Bungalow or go straight onto having an early dinner at the main Camp restaurant. After dinner guests will enjoy their own personal time in Camp. Your guide is available to have dinner with you should you request.
---
Day 3: Sunrise Safari and Check-Out
---
Early morning wake up call for your Sunrise Safari at 05h00am. We depart Camp with coffee, tea and rusks on board vehicle at 05h30am and make our way on our Sunrise Safari using a network of roads via the H6 and S37 make our down south back to Tshokwane for our breakfast stop around 09h00am. After breakfast we visit Orpen Dam and the scenic Nkumbe Look-Out with its breathtaking views over the Western plains. These two very contrasting terrains offer a unique view of the local geology and flora and provide the opportunity to see location specific game species such as Klipspringer, Giraffe and Waterbuck. The plains are often scattered with Wildebeest, Elephant and White Rhino. From Nkumbe our route takes us back to Skukuza for a final lunch stop and then onto the exit gate at the pre-arranged time. Transfers are available to either the Airport, next destination in the area or Johannesburg. Should you be travelling directly back to Johannesburg after your Safari then it is very important to indicate if this will be via road transfer or airport flights as this effects your Park exit time.
---
Safaria's Privately Guided Kruger Park Safaris have been created to provide our guests with an authentic, educational and exclusive Kruger Park Safari experience. Our expert guides take you on a journey through the Kruger National Park sharing with our guests the diversity of the savanna, its species as well the Parks history and heritage. Our Safaris are unlike "Tours" in that they are an un-rushed, story-filled experience that is personalised to every guest. Every Safari is specific tour our guests requirements and each drive is tailored around the specific region and its history, heritage and diversity. Your Guides main objective is to bring you as close as possible to the many wonders of Kruger and share with you their passion through wonder-filled stories and personal experiences.
---
Need a Transfer to the Kruger National Park?
---
We offer guests a transfer option in luxury air-conditioned SUVs from Johannesburg to the Kruger National Park as well as from both Hoedspruit Airport and KMIA (Kruger Mpumalanga International Airport) to their accommodation should they wish to fly in and not drive. We provide the same return solution on departure.
---
The adventure of Safari is an exciting adventure filled journey that captures the imagination of every traveller to Africa. Preperation is also part of the excitement and because the African bush can be unpredictable we advise that our guests kindly bring with them the following attire and items of a personal nature :
---
Camera
Binoculars
A good bush hat for summer months or warm beanie in winter
Sunglasses
Comfortable shoes
---
What to Wear:
---
Months: September to April
---
Cool functional attire preferably in dull darker shades to create uniformity with environment. Always remember a good hat as well as sunscreen. Midday temperature Summers can reach upward of 40 degrees and afternoons can experience thunder showers. All vehicles are equipped with blankets and waterproof ponchos for our guests.
---
Winter Months: May to August
---
During the winter months we typically experience blue skies with a daily average temperature of 20 - 25 degrees celcius. Early morning and late afternoons are cooler and we recommend warmer attire as this is amplified particularly when travelling on an open safari vehicle.
---
Going onGoing on Safari has always been an exciting but inherently risky adventure. For this reason any guest traveling with Safaria Trading (Pty) Ltd enters the Kruger National Park or any other of the Private Game Reserve at their own risk. An indemnity form is a mandatory requirement and must be signed by every guest when entering the The Kruger National Park or any of the other Parks and Reserves used by Safaria. By acceptance and payment of any Safari offered by Safaria Trading Pty Ltd and its staff, guests accept the Terms and Conditions in full. Safaria cannot be held liable for any circumstance or situation that is beyond our control that may influence or negatively affect the quality of your Safari and Wildlife Sightings and transfers. Examples of this may be extreme or adverse weather conditions, road closures in the park as well as the surrounding communities, disruptive and unprofessional behavior from outside guests or patrons, uncontrollable and unforeseen changes imposed by SANParks and the Kruger National Park as well as international travel changes imposed by the Republic of South Africa as well as local and global pandemics.
---
We will endeavour to seek out the finest wildlife sightings and create the most memorable experiences but sadly Safaria cannot guarantee the weather or that we will successfully track or locate the Big 5 or any specifically requested species. What is certain is that our guides will use there their knowledge and experience to bring our guests as close as possible to the unforgettable memories that Africa and the Kruger National Park is able to provide.
---
We strongly advise that our guests bring with them the typical Safari gear to see and capture those unforgettable sightings but sadly we cannot be held liable for and damage or loss caused to any personal items particularly photographic equipment and binoculars. This also includes any personal luggage held whilst on Safari. Should any of our guests personal items be left in the vehicle we will endeavour to have it returned however the owner will be liable for any costs incurred.
---
Please note that a booking is only considered 100% confirmed once payment is made in full, for the individual or Safari group and has been acknowledged by Safaria.
---
Cancellation policy: (Day Safari)
---
We require full payment prior to going on Safari.
We require full payment prior to going on Safari. Any booking that is cancelled within 30 Days prior to departure will incur a 100% cancellation fee. Bookings cancelled more than 31 - 60 days prior to departure will incur a 50%cancellation fee.
In the case of a cancellation where a 3rd party, Lodge, Destination or Operator is involved, such as accommodation, flights, transfer shuttles or coaches, the prevailing Lodge, destination or Operators cancellation policy will apply and will be facilitated by Safaria. Please note that this may take several weeks.
---
On acceptance and payment of your Day Safari you willingly acknowledge and accept the following terms and conditions:
---
1. I voluntarily agree to participate in the afore-mentioned activity arranged and provided by Safari Trading Pty Ltd and conducted in the Kruger National Park and surrounding areas. 2. My general health is good and there is nothing that renders me unfit to participate in the above mentioned activity. 3. I acknowledge that there are risks and dangers involved in the aforementioned activity. 4. I understand that I will/ may be transported by an Open Safari vehicle, which is open and exposed, and subject to the natural elements and road conditions. 5. I am aware of the hazards and distribution of malaria in Southern Africa and acknowledge that I will be entering a malaria area. 6. I am aware of the potential dangers of exposure to the sun - directly or indirectly - and that serious sunburn may result from unprotected exposure. 7. I accept Safaria Trading Pty Ltd as well as SANParks conditions of participation and I voluntarily assume the risk inherent in taking part in such a tour. I together with my heirs, executors and administrators hereby release Safaria Trading Pty Ltd, its officers, servants, agents and representatives, from any liability, in connection with my participation in any tour, and from any liability or claims that could accrue to me or my heirs, executors and administrators arising out of my participation in the tour or in any related activities irrespective of whether such claim or claims arose through the negligence of any person, or from any of the risks, dangers or hazards inherent in an African Safari tour, or of any loss of, or damage to, any property from any cause whatsoever and I further indemnify and hold harmless Safaria Trading Pty Ltd.
---
Provisional bookings:
---
Provisional bookings will be held for a maximum of 3 days after which there will be an automatic release of the space.
---
Safaria Reserved Rights
---
In the event that Safaria, at any time, receives another firm enquiry, accompanied by the payment of a 25% deposit, seeking available accommodation being held by any of the lodges in its collection for the Guest, then Safaria reserves the right to request the Guest to immediately release the said accommodation; or Pay a non-refundable deposit to the relevant lodge in the sum equivalent to 25% of the full account, so as to secure the reservation.
---
Refunds
---
In the event of an agreed refund, the final refund payment will exclude any bank charges and currency fluctuations incurred from when payment was received by Safaria. Any credit card merchant charges which will be covered by client and NOT Safaria.
---
Travel Cancellation Insurance
---
It is the guests responsibility to ensure that they have taken out adequate travel insurance to cover the financial implications of a cancellation or any losses incurred as a result of Safaria's or any of its #rd party providers Cancellation Terms and Conditions. The Guest will bear the sole and absolute responsibility of the implications.
---
General Accommodation Cancellation Policy:
(Please note that the prevailing Lodges Cancellation Policy will apply)
---
---
NB : Kindly note that T&C's are subject to change without notification. We advise guests to ensure that they take out the necessary travel cover to mitigate against any potential losses.
Other packages which are also available
2 Day Kruger Safari
The Safaria 2 Day Kruger National Park safari is the perfect quick fix for the guests who's only got a night but is desperate to experience the Kruger. Theres no better way to maximise on you time than with an expert Guide who can get you to all the very best spots for game viewing and from your own private Open Safari Vehicle.
Duration: 1Night / 2 Days
Price From:R 6,550 per person
*Rate based on #No of Guests>
(Incl KNP Conservation Levy, Accommodation, brunches and dinners)
4 Day Kruger Safari
The Safaria 4 Day Kruger National Park safari offers travellers great value, fantastic game viewing and wonderful diversity all within just 4 Days. This Safari will take you into the central region of the Park with your Private Guide and Open Safari Vehicle. See more, learn more and experience more of the Kruger National Parks incredible wildlife and diversity.
Duration: 3 Nights / 4 Days
Price From:R 14,400 per person
*Rate based on #No of Guests>
(Incl KNP Conservation Levy, Accommodation, brunches and lunches)
5 Day Kruger Safari
The VERY popular Safaria 5 Day Kruger National Park Safari is perfect for the explorer who's looking for more of an adventure and really wants to experience the Park. On this Private Guided Safari we will share with you the Southern and Central regions of Kruger and the many miles of incredibly diverse savanna as well as rich history and heritage of the area.
Duration: 4 Nights / 5 Days
Price From:R 17,200 per person
*Rate based on #No of Guests>
(Incl KNP Conservation Levy, Accommodation, brunches and dinners)