Meet Andrew Wagner
Epitomising in every sense the true Safari Guide, Andrew shares his deep passion for Africa from a vast story board that blends ancient wisdoms, with factual insight and wonder-filled charm. He has a warm and inviting Safari Style that is focussed on guest experience and each individuals personal journey. Dubbed by a client as having an "Attenborough" like ability, its the way that Andrew shares his collective knowledge that is special. His passion for safari and Africa's wildlife is infectious and he is a true story-teller at heart.
We spent a day with Andrew who had come highly recommended and we now know why. His knowledge and his passion for both Kruger National Park and the animals is incredible. Never has the expression "charming the birds from the trees" been so apt. At one point he imitated a bird which actually then came to us, amazing ! - Dale Family
Andrew holds a FGASA Level 2 Qualification as well as Trails Guide Qualification and Birding. He is a passionate birder, or ZenBirder as he calls it and annually leads multi-day birding focussed tours through the Kruger National Park. Andrew was a finalist in 2018 for the South African Lilizela - Safari Guide of the Year Award.

Having run two Safari Lodges on Zambia, he has also conducted personalised safaris throughout South Africa, Zimbabwe, Botswana and Namibia.

Today, Andrew is passionate about providing clients with unique ways of experiencing the Kruger National Park as well as creating tailored safari itineraries throughout the Greater Kruger National Park region. Many of his client's agree that Andrew's special quality is in how he uses his story board to bring your Safari together and make you central to your own Safari story. He believe that every Safari is your own personal story, he'll just help you tell it.

---
---
Creating Safaria

Who doesn't dream of living a life built upon personal passion. A life where you purpose is completely connected with what you do, and who you are. Imagine you could do that and share it with the world.

If Safari means "to journey", then Safaria is Andrew's own personal journey. Andrew's story is not your traditional safari guide story. Its a life story of someone that decided at the pinnacle of his corporate business career, to go in pursuit of his personal dreams and ambitions. To give up the "noise" of the world and follow his own personal sense of purpose.
He has an immense passion for the Kruger Park and nature, with a 'David Attenborough'-like ability to share natural, historical and social facts about the park in a relaxed, story-telling manner - Carl Anthony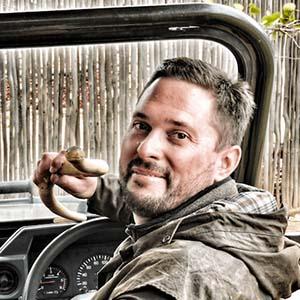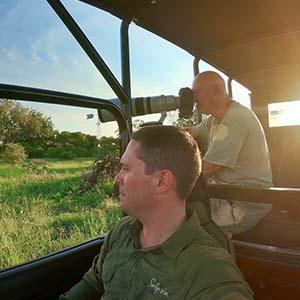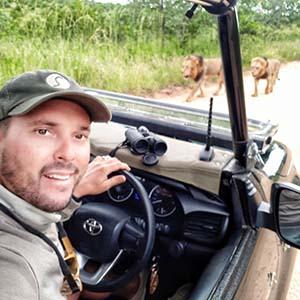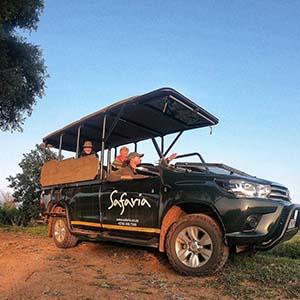 " I often get asked what was i thinking. How could i give up a successful career and start from scratch. My colleagues, friends and family all thought i was going crazy from stress, and thats just the point. I had worked hard to reach my goals but once i had achieved them i felt a deep sense of disappointment. I had a job that most people would dreamed to have but i felt no purpose in any of it. I had no sense of personal satisfaction and zero passion. I was just paying the bills. So i had to make a change, trust the process, and thats when my own personal Safari began".

Apart from his background in business leadership and brand strategy, Andrew is a qualified FGASA (Level2) Guide as well as Trails Guide and Regional Bird Specialist. A true naturalist at heart he has a passion for information and knowledge of all things wild and continues to annually develop his personal skills set. Under the guidance of close friend and mentor Andreas Liebenberg (FGASA Scout) his skills are continuously being groomed with a particular interest in animal behaviour and Track & Sign.
---
Andrew's real gift though is storytelling. Honed from years of public speaking, Andrew has developed this skill into his personal touch and uses it to share all his knowledge and experience. Referred to as having an "Attenborough like ability" by some of his clients, he continues to push the conventional boundaries of guiding to ensure that guests have the best experience possible. Pioneering a Premium Day Safari, Andrew offers guests what one typically would find in private luxury lodges. He was the first to offer clients finer touches like Wifi and Sightings Journals but was also the first to fit Nespresso Coffee machines to his safari vehicles (like in the whole world). He sets a very high standard for Safaria and works hard to ensure that guests get far more than the typical "Safari Experience". This is just the beginning for Safaria and Andrew and there is lots more to come.
You can follow Andrew on Instragam @ AndyWags_