Meet your Safaria Guides
We believe that your Guide is your experience creator and so we have put a team of highly qualified, highly experienced and respected guides together to show you Kruger.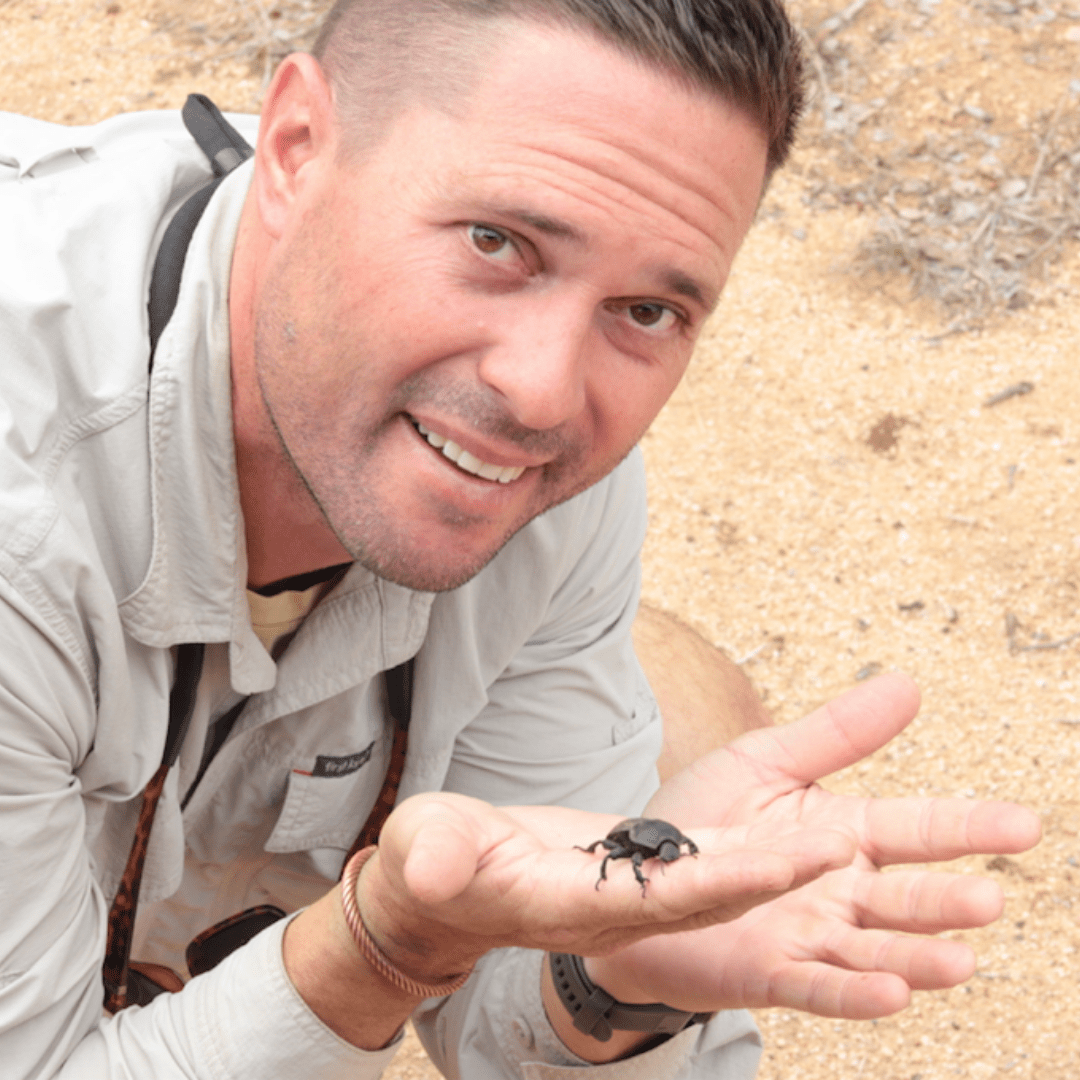 ANDREW WAGNER
FGASA FIELD GUIDE | TRAILS & BIRD GUIDE
---
Both owner and guide, Andrew offers a wealth of knowledge from a lifetime spent fascinated by the African bush as well as 17 years of corporate experience at an executive level. Deciding to give a successful career he pursued his real passion and started Safaria and qualifying as a FGASA Field Guide, Back-up Trails Guide and Bird Guide with a special interest in Tracking and Story-telling. Kruger's history and heritage is a deep passion of Andrew's and by combining his experience with his love of nature, Andrew offers a very unique skills set which covers a wide variety of topics and interests. Andrew was a Lilizela Safari Guide of the year finalist in 2018.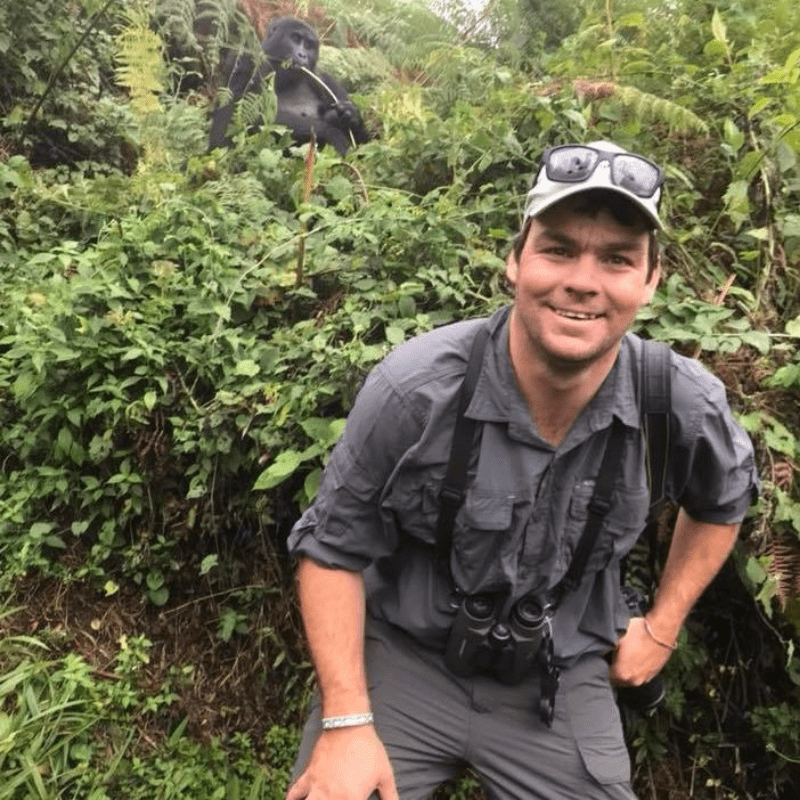 MARC CRONJE
FGASA FIELD GUIDE | BIRD GUIDE
---
Marc was born and raised in South Africa and has had a keen interest in wildlife and birding since a youngster being brought up in the Johannesburg Zoo where his father was the curator of Primates and small cats. Pursuing his passion Marc has been guiding in Kruger for the past decade and also leads tours across Southern Africa including Swaziland, Namibia and Botswana. Marc has a Degree in Nature Conservation, and is a THEATA/FGASA Level 2 Guide and serves on the Birdlife Lowveld Committee. Marc was a member of the 2020 BirdLife Big Birding Day winning team.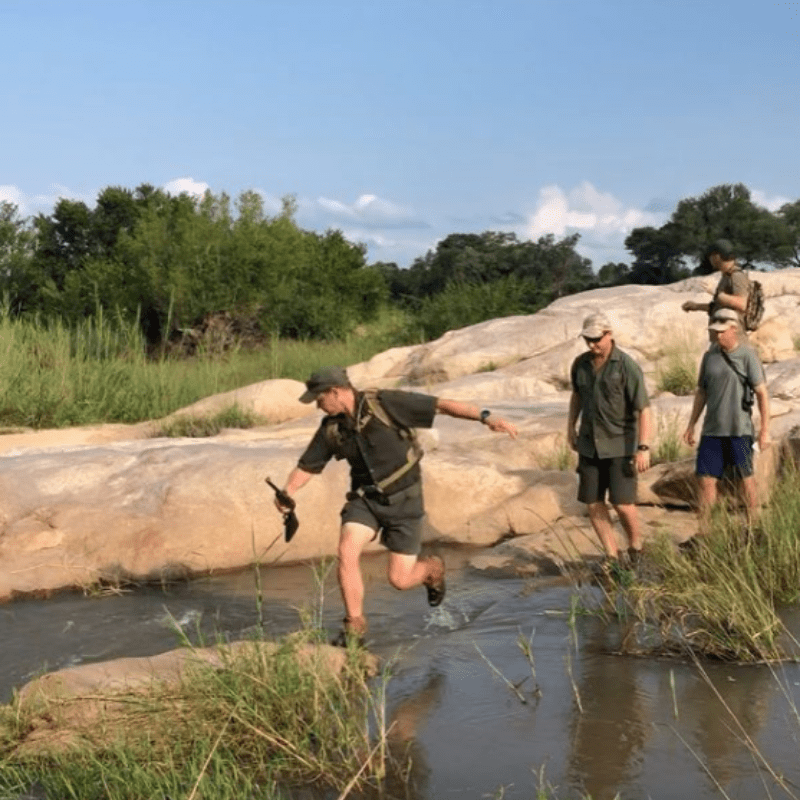 BRAD GILMORE
FIELD GUIDE | TRAILS GUIDE | HONORARY RANGER
---
Brad's passion for life and the African wilderness is the first thing that you will experience when you meet him. Having guided at some of the finest Lodges in Africa, most notably Shamwari Private Game Reserve, today Brad is a Private Guide and an experienced Kruger National Park Trails Guide and member of the Honorary Rangers. With thousands of hours on foot through the park ,his experience is extraordinary and offers clients deep Kruger knowledge and wonder-filled story telling.
Our team of Safaria guides have been carefully selected for their unique set of skills, their experience in Kruger and of course a passion for sharing this with our guests.  Their accumulative knowledge spans 80 years of exploring Kruger and 30 years guiding clients through its 2 million hectares with over 2,000 kilometres of road, 22 camps, hundreds of water points, 6 main river systems, 35 eco-zones, 151 mammals, 520 birds, roughly 2,400 species of flora and 150 years of fascinating history.
Each of guides understands what it means to create a wonder-filled experience with a diverse and never ending storyboard that fascinates and intrigues. For us its more than the so called famous 5 species of Africa, its a holistic experience that disconnects a person from the present and reconnects them with an ancient relationship between man and the savanna. Its a storyboard that reflects on the last 150 years of the south eastern corner of South Africa and its also an invitation and adventure into wild places. Our guides understand this narrative and would love to share their passion with you. 
We are story-tellers | We are Naturalists | We are passionate about the Kruger National Park.