Kruger National Park vs Private Lodges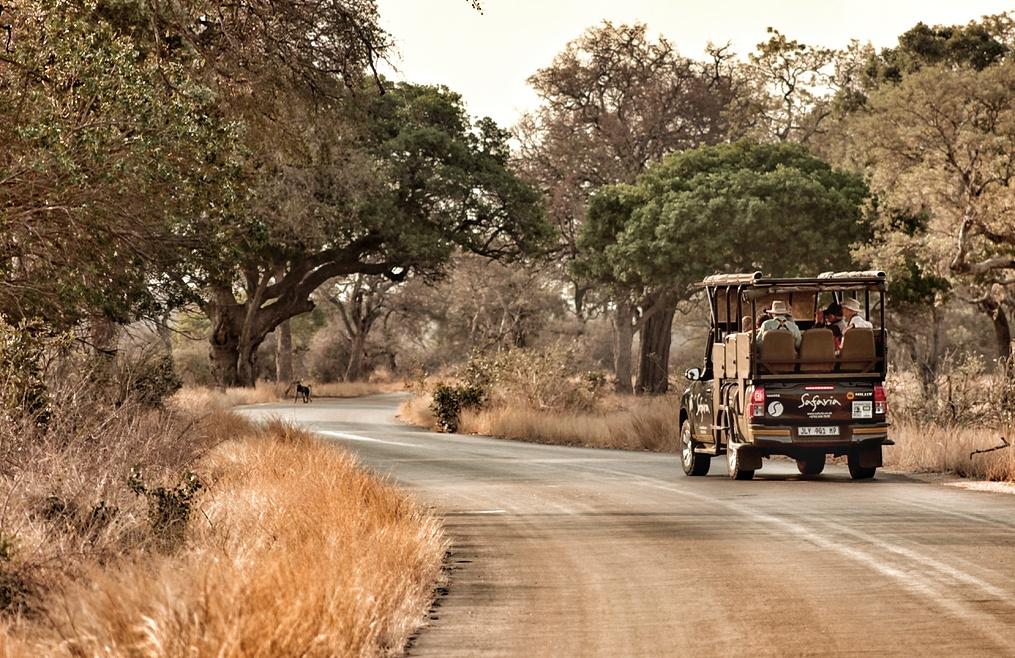 A question we are are regularly asked is which safari experience is better ? Visiting the Kruger National Park or booking at a Private Lodge.
There is no straight forward answer for this to be honest, everything is dependant on you as a individual and what your expectations are and perhaps what your previous experiences have been.
Here are few key points that we believe may help you the better make your decision.
The Kruger National Park
The Kruger is a public park with 22 Camps and over 1500km of roads that access the park. Its a place that has been protected for over 100 years and is incredibly rich in history and heritage. More importantly though is the size and diversity of the Park. If Safari means to journey, then there is no other place that will allow you the freedom and space to explore wild Savanna than Kruger. It is the heart of the entire region and with an expert guide will offer you the greatest insight to what safari is all about. There is no Private Lodge or Reserve that can offer its guests the same diversity as what Kruger can. With over 140 mammal species, 520 birds, 2400 flora species and 170 reptiles to name a few, its an unrivalled environment and provides and incredible canvas for creating unforgettable safari experiences. Krugers accommodation in its camps ranges between a 3 star and 4 star self catering but every rondawel or bungalow is serviced and has air-conditioning or fans, on suite bathroom and kitchenette. That said guests can also enjoy their meals at the camp restaurants and each main camp has Park shop that offers you just about anything you need.
Here are a few important things to know about Kruger :
The Kruger National Park stretches over 2 million hectares (not 5,000 like most private lodge concessions) so you will cover greater distances on your Kruger safari.
Greater distances does however means that you will be exposed to greater diversity of landscape and flora.
In Kruger you are only allowed to travel on the designated roads which means no off roading but with over 1,500km you should never have to see the same areas twice.
Krugers wildlife abundance is far greater than any private reserve and you will definitely see a far greater volume of game.
As a result of the self-drive vehicles you may experience congestion at a sighting, particularly sightings in the souther portion of the park near main camps. With a private and open safari vehicle this can be avoided and you can see remoter places further north and have exclusive experiences with game. If this is your first time we recommend you take a private guide who can offer you a bespoke Kruger experience. See our overnight kruger safaris for ideas.
Open safari vehicles in Kruger are also slightly different. They have a canopy with drop drop down canvas sides that offer guests a bit more protection from both the sun and rain. These vehicles are also a lot more comfortable and higher offering better views. Its really not worth taking a low private rental vehicle to see Kruger, the experience is completely diluted.
Game drives in Kruger range from early mornings, to full days and later afternoon drives. In the Kruger you can spend an entire day out travelling looking for game and stopping from camp to camp which is unique. This is what safari is all about, long hot days exploring.
It is possible to book a guided walk with an armed ranger, conducted by two of the SANParks rangers. The maximum group size for a walk is 8 people, and no children are permitted to walk. A typical morning walk takes about 4 hours.
Kruger has an excellent road network. You don't need a 4×4. Most of the main roads are tar roads. The secondary roads are good quality gravel roads, and there is much less traffic on these.
Krugers accommodation consists of bungalows and rondawels with 2 to 10 beds, all rooms we advise have en-suite bathroom, fridge, and air-conditioning. Rooms are serviced daily with towels and linen being made up and re-freshed. Kruger's bungalows are traditional and rustic not luxurious but great value and at a fraction of the price.
The Private Lodges
When it comes to Private Lodges, there is an endless number of possibilities within the Greater Kruger National Park. These Lodges are situated on concessions of shared or private land that ranges from 3,500 hectares to largest being around 14,000 hectares. There are 3 main characteristics that differentiate the Private Lodges from the Kruger National Park, namely :
Luxurious accommodation
Fine dining
Ability to drive off-road.
As a result of the land being private and the rules being dependant on the land owner and because the reserves are so much smaller and don't offer the same volume and diversity of game, vehicles can off road. What this does mean however is that guests can get up close and very personal with their subjects and really experience a species in very close proximity.
A few more important points around Private Lodges and Reserves :
Examples of Private Reserves are the Sabi Sands, Timbavati, Klaserie, Thornybush, Balule, Umbabat and Manyaleti.
Price per person ranges from entry level lodges at $400pp per night sharing all the way up to $2,000pp per night. There is no difference in the quality of the game viewing but there is a significant difference in the accommodation standards, dining and whats considered all inclusive. Of course the name and heritage accounts for a lot.
Private lodges allow you to off road in open vehicles without and roof and this is done over two drives per day, namely early morning and late afternoon. Each drive is roughly 3 hours long and does need to be back in time for breakfast and dinner and extended drives are unlikely.
A particular difference between the Kruger and the Private Lodges is the dining experience. The Private lodges offer a very exclusive dining experience and guests are fully catered for during their stay.
So which experience is better ?
There is no answer to this questions, its all dependant on your expectations. The Kruger offers you incredible diversity, an authentic safari experience in one of the greatest wilderness areas in Africa. Where it misses out is on luxurious bungalows, fine dining and driving off road…BUT its far more affordable and guests can stay longer. The Private Lodges offer you a world of luxury and exclusivity with more down time and closer experiences BUT the cost is high in comparison.
So you can decide which is your preference but get in touch and we can find you recipe for a unforgettable safari experience.