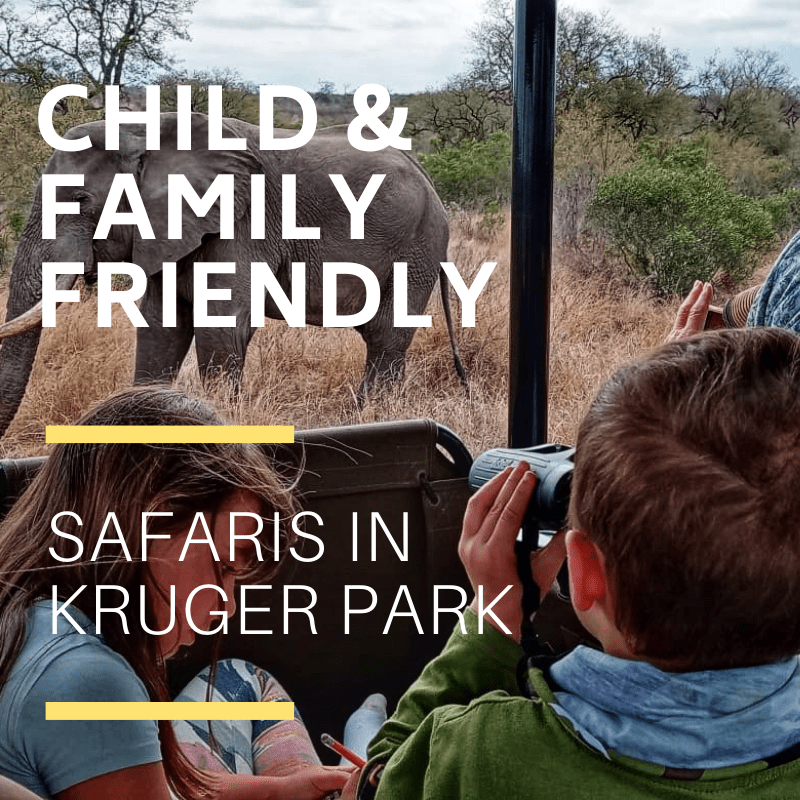 For parents who just don't feel like driving in a closed car with kids for long hours, we have the perfect solution. Book your own family game drive and let us teach your kids all about Kruger and its amazing wildlife. We also have kids and have figured out how get them excited and involved so that you parents also can enjoy yourself. 
Private Family Safari with Kids
---
Duration: 05h30 - 12h30
Price: From R4,000
(Excl KNP entrance fee | Kids 3yrs+ are welcome | max 8 per vehicle)
---
Highlights :
---
Private Expert Guide
Your own personal Open Safari Vehicle
Child friendly Safari seating(Kids from 3yrs+)
Fun and interactive stories for the kids
Activities to keep the kids busy
Flexible for parents
We'll teach your kids all about Kruger and more
Regular stops to stretch the legs and burn energy
Bring your own cooler box with snacks or stop at a restaurant
---
---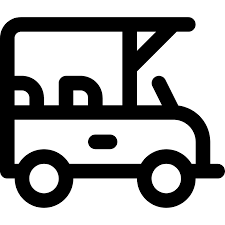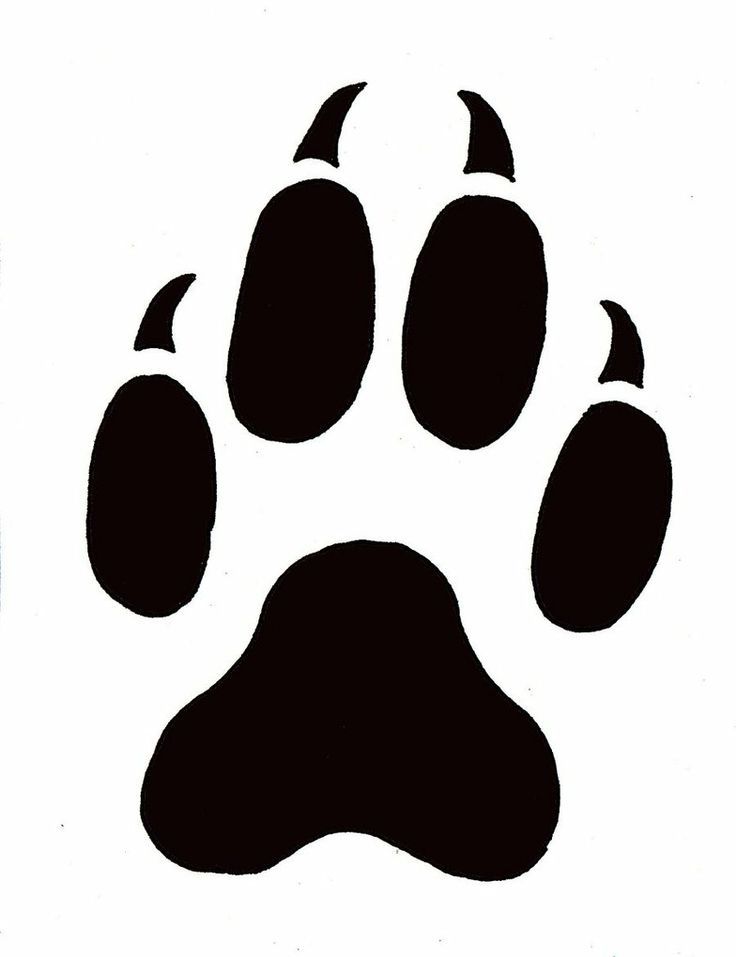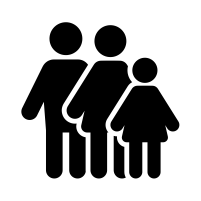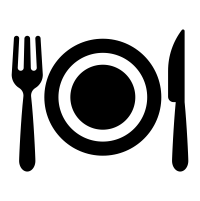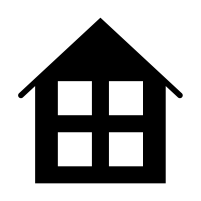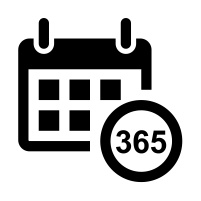 Kids on Safari in Kruger
As parents with small kids and having raised our kids in Kruger an on a Open Safari vehicle, we have learnt over the years how to keep them busy and engaged, teaching them about Kruger but also giving mom and dad a chance to enjoy themselves. 
Our Child Friendly Safaris in Kruger are focussed around the kinds and sharing with them our love for nature and the Park. Our Safaris are family friendly and designed to be as flexible as necessary for parents who are also looking to enjoy their holiday. If like us you just cant face the idea of kids crammed into a closed vehicle for the day, then our Open Safari Vehicles are the perfect solution. Loads of space, fresh air and the best front row seats to experience the Kruger. 
On the Day of your Safari :
That morning we will collect you and your family from your accommodation (if you with 15km) or alternatively we collect you from the nearest KNP gate on a Open Safari Vehicle. There is safe parking at all of the gates should you need to leave your vehicle at the gate. Your pick up will be personally scheduled and confirmed via email prior. As a guideline we collect guests from 05h15am in summer and 05h45am in winter. We will manage your KNP entrance process on your behalf. 
We suggest that you dress warmly with layered clothing that can be removed as the day starts to warm up. We do provide fleece blankets for guests as well as ponchos should there be any signs of rain. We recommend comfortable shoes, sunglasses, sunscreen and of course a good hat. We do offer a complementary pair of binoculars on the vehicle but make sure you bring along your camera. 
As soon as we arrive at the entrance gate your guide will manage your entrance on your behalf and shortly there after we will head off into the Park. We spend the first 2h30min of the morning exploring and looking for signs of activity. The dawn chorus is a great time to look for many of the predators. Often we encounter them on the roads so its important that we stay mobile and get as deep into the Park as possible. 
Around 9am we will stop for breakfast at one of the Camps or outposts. You are welcome to then order breakfast or enjoy your breakfast pack provided by your hotel or lodge with a hot cup of coffee. After breakfast its back on the vehicle and out into the Savanna. Your guide would have connected with other guides during breakfast and decided on a route to maximise the last 3 hours of your Safari before drop off again at the gate or your lodge around 13h00pm.  
Our Safari style is personalised and interpretive and blends natural facts with ancient bush wisdoms. We prefer to take our time and not rush, with 147 mammals, 520 birds, 172 reptiles and over 2,400 species or flora, there is a tremendous amount to see.  Our Safaris offer a deeply insightful and offer a wonder-filled story board, carefully selected routes, attention the history and heritage and of course close up and personal encounters. 
Watch the bush come to life as a new day dawns. Catch a fleeting glimpse of the nocturnal game as they settle down for the day and enjoy your morning coffee watching the first rays of sun touch the African plain. As you enjoy the waking hours we inspire the history and legacy of safari and ensure that you have a vivid understanding of the adventure that lies before you. Our guides are not only experts on the land and its wildlife but also its heritage and folklore. We want our Safarras to experience the Kruger National Park both visually, imaginatively and emotionally. We will seek out its wildlife. We will go in search of the legendary Big 5. What we cant see we will anticipate but ultimately you will leave thrilled, connected and in touch with this majestic home of African safari adventure.
---
Inclusions:
---
Professional bush guide with Open Safari Vehicle
Morning Safaris are 7 hours in duration
Blankets and Rain Ponchos on vehicle should the weather change
Children two years and older are welcome
Safari cappuccino on your vehicle
Refreshing Safaria still water
Vehicle Wifi
Personal Safaria sightings journal
Rates include VAT
---
Exclusions:
---
Excludes Kruger National Park Conservation & Entrance fee
Transfer to Park gate (Guest can either self-drive, arrange resort shuttle to gate or request Safaria transfer)
Breakfast & Lunch
Guide Gratuity
Our Half-Day African Sunrise Safari greets the dawn chorus at sunrise.
---
Guests will either self-drive to the designated Kruger Park Gate or be collected from their accommodation on Open Safari Vehicle as long as its within 20km of one of the main Kruger Park Gates. To ensure that our guests get the most out of their Safari we recommend accessing from either Paul Kruger, Phabeni or Numbi gate or Malelane Gate. We can operate from Orpen Gate or Crocodile Bridge on request.
---
Prior to entrance into the Park guests are required to complete the SANParks and Safaria Indemnity forms and must have copies of ID or Passport on hand to present to gate officials. Your guide will handle your entrance process to ensure a quick and easy access.
---
We will enter the gates shortly after there opening (05h45 in summer and 06h15 in winter) but not before your pre-drive briefing whilst enjoying a safari cappuccino and listening to the magnificent morning sounds of the African bush.
---
Our professional guides will introduce you to the splendour of the Kruger National Park and reading the mornings tracks and signs will pick up on the previous nights activity.
---
Between 08h30 to 09h15 we will stop at one of the rest camps for breakfast (all meals for your own account) before heading out again into the bush.
---
We again stop for lunch at 12h00.
---
Whilst in the rest camps we will unpack some of the history and iconic landmarks in the camp areas and close vicinity. Part of the magic of Kruger is understanding her history and events that shaped the land.
---
After lunch you will slowly make your back to the same Gate you entered through and arrive around 13h00pm.
---
Guest Pick up times and details:
---
05h00am (October to March) 05h30am (April to September)
---
Guest Pick up times apply to White River, Hazyview and surrounding accommodation within 20km of one of the main gates.
---
Protea Hotel Kruger Gate and Pestana Hotel : Pick up time 15min before gate opening.
---
Pick Up from Park camps such as Skukuza, Pretoruiskop or Berg en Dal are 30 minutes after park entrance gate opens (06h30am)
---
Duration: 7 hours (depending on sightings or prior arrangements)
---
Should guests not have included their KNP CONSERVATION FEES, these are to be paid in cash on arrival at the entry gate:
---
* R30 for the Open Safari Vehicle. * SANParks Wildcards are welcome and offer free entry to RSA residents * SA - Adults (WITH ID) – R83.00 Children under 12 - R42.00 * SADC Nationals - Adults (With Passport) – R166.00 Children under 12 - R83.00. * International – Adults – R331.00 Children under 12 - R166.00 (Above rate are valid until end October 2018)
---
The adventure of Safari is often unpredictable so we advise that our guests kindly bring with them the following:
---
Camera
Binoculars
A good bush hat for summer months or warm beanie in winter
Sunglasses
Comfortable shoes
---
We don't recommend for heavily pregnant women or persons recovering from recent back or hip injuries/surgery.
---
What to Wear:
---
Months: September to April
---
Cool functional attire preferably in dull darker shades to create uniformity with vehicle and not stand out visually to game species. Always remember a good hat as well as sunscreen. Midday temperature Summer s can reach upward of 40 degrees and afternoons can experience thunder showers. All vehicles are equipped with blankets and waterproof ponchos for our guests.
---
Winter Months: May to August
---
During the winter months we typically experience blue skies with a daily average temperature of 20 - 25 degrees celcius. Early morning and late afternoons are cooler and we recommend warmer attire as this is amplified when travelling on an open safari vehicle. We do provide blankets but long pants, jacket and beanie are recommended.
---
We have a partnership with Trappers Trading Co. locally and can facilitate any clothing or technical wear requirements with prior notice.
Going onGoing on Safari has always been an exciting but inherently risky adventure. For this reason any guest traveling with Safaria Trading (Pty) Ltd enters the Kruger National Park or any other of the Private Game Reserve at their own risk. An indemnity form is a mandatory requirement and must be signed by every guest when entering the The Kruger National Park or any of the other Parks and Reserves used by Safaria. By acceptance and payment of any Safari offered by Safaria Trading Pty Ltd and its staff, guests accept the Terms and Conditions in full. Safaria cannot be held liable for any circumstance or situation that is beyond our control that may influence or negatively affect the quality of your Safari and Wildlife Sightings and transfers. Examples of this may be extreme or adverse weather conditions, road closures in the park as well as the surrounding communities, disruptive and unprofessional behavior from outside guests or patrons, uncontrollable and unforeseen changes imposed by SANParks and the Kruger National Park as well as international travel changes imposed by the Republic of South Africa as well as local and global pandemics.
---
We will endeavour to seek out the finest wildlife sightings and create the most memorable experiences but sadly Safaria cannot guarantee the weather or that we will successfully track or locate the Big 5 or any specifically requested species. What is certain is that our guides will use there their knowledge and experience to bring our guests as close as possible to the unforgettable memories that Africa and the Kruger National Park is able to provide.
---
We strongly advise that our guests bring with them the typical Safari gear to see and capture those unforgettable sightings but sadly we cannot be held liable for and damage or loss caused to any personal items particularly photographic equipment and binoculars. This also includes any personal luggage held whilst on Safari. Should any of our guests personal items be left in the vehicle we will endeavour to have it returned however the owner will be liable for any costs incurred.
---
Please note that a booking is only considered 100% confirmed once payment is made in full, for the individual or Safari group and has been acknowledged by Safaria.
---
Cancellation policy: (Day Safari)
---
We require full payment prior to going on Safari.
We require full payment prior to going on Safari. Any booking that is cancelled within 30 Days prior to departure will incur a 100% cancellation fee. Bookings cancelled more than 31 - 60 days prior to departure will incur a 50%cancellation fee.
In the case of a cancellation where a 3rd party, Lodge, Destination or Operator is involved, such as accommodation, flights, transfer shuttles or coaches, the prevailing Lodge, destination or Operators cancellation policy will apply and will be facilitated by Safaria. Please note that this may take several weeks.
---
On acceptance and payment of your Day Safari you willingly acknowledge and accept the following terms and conditions:
---
1. I voluntarily agree to participate in the afore-mentioned activity arranged and provided by Safari Trading Pty Ltd and conducted in the Kruger National Park and surrounding areas. 2. My general health is good and there is nothing that renders me unfit to participate in the above mentioned activity. 3. I acknowledge that there are risks and dangers involved in the aforementioned activity. 4. I understand that I will/ may be transported by an Open Safari vehicle, which is open and exposed, and subject to the natural elements and road conditions. 5. I am aware of the hazards and distribution of malaria in Southern Africa and acknowledge that I will be entering a malaria area. 6. I am aware of the potential dangers of exposure to the sun - directly or indirectly - and that serious sunburn may result from unprotected exposure. 7. I accept Safaria Trading Pty Ltd as well as SANParks conditions of participation and I voluntarily assume the risk inherent in taking part in such a tour. I together with my heirs, executors and administrators hereby release Safaria Trading Pty Ltd, its officers, servants, agents and representatives, from any liability, in connection with my participation in any tour, and from any liability or claims that could accrue to me or my heirs, executors and administrators arising out of my participation in the tour or in any related activities irrespective of whether such claim or claims arose through the negligence of any person, or from any of the risks, dangers or hazards inherent in an African Safari tour, or of any loss of, or damage to, any property from any cause whatsoever and I further indemnify and hold harmless Safaria Trading Pty Ltd.
---
Provisional bookings:
---
Provisional bookings will be held for a maximum of 3 days after which there will be an automatic release of the space.
---
Safaria Reserved Rights
---
In the event that Safaria, at any time, receives another firm enquiry, accompanied by the payment of a 25% deposit, seeking available accommodation being held by any of the lodges in its collection for the Guest, then Safaria reserves the right to request the Guest to immediately release the said accommodation; or Pay a non-refundable deposit to the relevant lodge in the sum equivalent to 25% of the full account, so as to secure the reservation.
---
Refunds
---
In the event of an agreed refund, the final refund payment will exclude any bank charges and currency fluctuations incurred from when payment was received by Safaria. Any credit card merchant charges which will be covered by client and NOT Safaria.
---
Travel Cancellation Insurance
---
It is the guests responsibility to ensure that they have taken out adequate travel insurance to cover the financial implications of a cancellation or any losses incurred as a result of Safaria's or any of its #rd party providers Cancellation Terms and Conditions. The Guest will bear the sole and absolute responsibility of the implications.
---
General Accommodation Cancellation Policy:
(Please note that the prevailing Lodges Cancellation Policy will apply)
---
---
NB : Kindly note that T&C's are subject to change without notification. We advise guests to ensure that they take out the necessary travel cover to mitigate against any potential losses.
The HALF DAY KRUGER NATIONAL PARK Safari Experience The KRUGER NATIONAL PARK is one of Africa's premier Game Reserves with a near 20,000sqm kilometres of protected wilderness. The Kruger National Park is a bucket list destination for the avid adventure traveller, safari lover and wilderness aficionado. Being South Africa's 2nd most popular destination after Cape Town, it's a destination that needs an expert operator to guide you in your expectations and planning.
As the Premium Kruger Park Safari Operator, Safaria offers guests a host of Day Safari and Overnight Safari packages into the Kruger Park that focus on a more personalized and boutique safari experience. What makes us different is matter of both the "who" and the "how". It comes down to who we are and how we make you feel. We follow a family philosophy around Safari and from our experiences have established a narrative around story telling and educating our guests. Our Safaris are not tours but journeys in the true sense of the word and every Safari is one of exploration and observation. The two main ingredients that we place the most emphasis on is the quality of Guiding and then making sure our guests are seated on the finest vehicles in operation.  These two ingredients provide the very platform to ensure that our guests have a memorable experience.Here are a few questions that are regularly asked and we want to help answer them for you.
How to choose your Day Safari Operator
Choosing the right Day Safari operator all starts with your own expectations of the Safari experience that you want to have. With a wide variety of operators to choose from it's important to do your research as they vary from a 3Star to a 5Star. Quality operators have a standard and that's usually clear in the quality of vehicles operated as well as website, product descriptions, booking platform and up to date social media platforms. Ticking all of these boxes would mean you have found a quality operator.
What Safaria aims to do is set the standard in being the Premium Kruger Park Day Safari Experience and we do it by making sure that we offer the very best in every aspect. From our vehicles and guides to our digital presence and booking functionality. Doing the basics well are key but the real benchmark is the way in which we conduct our Safari and our passion to share our knowledge of the Savannah in an informative and professional manner. This is what really differentiates a quality Safari from a Tour.
Book your Kruger National Park Safaria Experience
Our Safaria website offers guests a variety of Day Safari products that allows them to review the Safari, download the PDF as well as book and pay the selected Safari on the requested date through a secure credit card pay link. Our online booking platform is hosted by Nights-Bridge who are a reputable destination booking solution giving you piece of mind that your booking and payment are professionally handled. Once you have booked an automated email will come through to your provided email address and the owner will personally respond within a few hours confirming your booking. Should you rather wish to send an enquiry this will also be treated with urgent attention. All enquiries can be sent to
[email protected]
Which is the best Kruger Park Day Safari
Safaria offer a range of day safari packages but the most popular is the Full Day Ulendo Safari. We would also recommend this for the simple reason that there is so much to see in the Kruger Park that one really does need a full day to experience it. With such incredible diversity and such wonderful history and heritage, your guide needs a full day to share with you this iconic wilderness and its past.
The Safaria Full Day Ulendo Safari
This Full Day Safari Tour offers guests the best opportunity to see the Kruger National Park, its diverse landscapes and most importantly its wildlife. With a Full Day your expert guide has more time to share the wonders of the Kruger National Park
As sun slowly begins to rise over the Kruger National Park, our guests are collected from Paul Kruger Gate, Phabeni Gate, Numbi Gate or Malelane Gate. These pick up times are confirmed prior but are usually between 05h30am and 06h00am. Guests staying in Hazyview can be collected from their accommodation and guests without transport can book a transfer from their accommodation to the closest gate. Prior to your departure we would request copies of each guests Passport via email so that we pre-arrange your access into the Park. After all if you only have a day why waste valuable time queuing when you should be exploring.
After the pre-drive safety discussion you will begin your bush Ulendo. 'Going-to-bush' and discovering the Kruger Park over a full day, is an extraordinary experience. Waking with all of its wildlife and watching as they go about their daily journey, our guides will interpret and share with you their story. We want our Safarras to experience the Kruger National Park visually, imaginatively and emotionally. For this very reason our guides are not only experts on the land and its wildlife but also its heritage and folklore.
As you journey your guide will start to share all of these wonders. You will seek out its wildlife and go in search of the legendary Big 5. On Ulendo you will learn the story of Kruger the people and cultures that created this mystical place.
The Full Day Ulendo Safari Itinerary
Once your booking has been confirmed and collection arrangements agreed, your Full Day itinerary will be as follows :
• 05h30am collection from lodge in Hazyview or 06h00am Collection from Gate
• 06h05 Pre-drive briefing with a Safaria Coffee
• 06h15am Enter the Kruger National Park
• 08h30am Breakfast stop and comfort break at one of the Main Camps
• 09h15am Back on Safari (Explore the Thorn Thickets)
• 12h30pm Lunch and comfort break at one of the Main Camps
• 13h30pm Back on Safari (Follow the Rivers)
• 16h00pm Return to the Gate on entry
Inclusions:
• Professional bush guide with Open Safari Vehicle
• Ulendo Safari are 9 to 10 hours in duration
• Blankets and Rain Ponchos on vehicle should the weather change
• Children 3 years and older are welcome
• Safari cappuccino on your vehicle
• Refreshing Safaria still water
• Refresher towel
• Safaria Vehicle Wifi
• Personal Safaria sightings journal to capture your day
Exclusions:
• Excludes Kruger National Park Entrance fee (we recommend including)
• Transfer to Park gate (Guest can either self-drive, arrange resort shuttle to gate or request Safaria transfer)
• Breakfast & Lunch
• Guide Gratuity
Other packages which are also available
Full Day Ulendo Safari
This Full Day Safari Tour offers guests the best opportunity to see the Kruger National Park, its diverse landscapes and most importantly its wildlife. With a Full Day your expert guide has more time to share the wonders of the Kruger National Park and all it's Bio-diversity.
Duration: 10 Hours
Price: R 1,550 per person
(Excludes KNP Entrance Fee)
Afternoon Sunset Safari
For the African Safarra, the imagination runs wild with scenes of a copper sun sinking low, painting the sky with all its glory and kissing the ancient land good night. To Safari over sunset is to watch an alternative world come to life and share in its secret splendour.
Duration: 6 Hours
Price: R 1,350 per person
(Excludes KNP Entrance Fee)
Birding Safari
Adding to the rich biodiversity of mammal life, the Kruger National Park is a paradise for birders. With just over 500 species to twitch its a birding paradise and one not to miss. Our birding Day Safari focusses on the major hotspots in the Southern Region focussed on finding those "lifers".
Duration: 10 Hours
Price: R 1,550 per person
(Excludes KNP entrance fee)